Do Health Apps Really Make Us Healthier?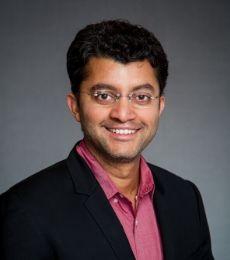 In the past few years, a number of companies have marketed wearable devices and mobile apps that can track our personal health data. These "mHealth" devices and apps have led to the birth of what is known as the "quantified self" — a phenomenon where individuals start tracking their behavioral, physiological, biological, and other kinds of health markers. A key question of interest in this ecosystem remained unanswered up until recently: Is there any scientific evidence that consumer adoption and usage of these wearable devices and mobile health apps actually leads to a tangible change in their behavior, which, in turn, can show up in concrete health care outcomes? This is the question my coauthors and I investigated in a recently published paper.
This first-of-its-kind study uses data from major stakeholders (digital app platforms, hospitals, clinics, doctors, nutritionists, pharmacists, and so on) to examine whether emerging mHealth technologies effectively persuade people to modify their lifestyles and thereby reduce hospital visits and medical expenses over time. The relatively new area of mHealth includes mobile computing, medical sensor, and communications technologies used for health care services (e.g., managing chronic diseases). mHealth applications can operate on smart phones, tablets, sensors, and cloud-based computing systems, all of which collect health data on individuals.
In partnership with a major mHealth app platform in Asia, we designed and implemented a large-scale randomized field experiment based on detailed patient lifestyle activities (e.g., steps walked, exercise time and calories spent, sleeping patterns, and food quality and quantity) and blood glucose values from chronic diabetes patients over a 15-month time frame. The randomization involved some patients having access to the mHealth app, some having access to web-based version of the app, and the rest (the control group) not having access to any of these apps or devices.
Read the full
Harvard Business Review article
.
___
Anindya Ghose is Heinz Riehl Professor of Business
---