Alexa and Other Voice-Activated Shopping Devices Boost Consumer Spending, According to New Research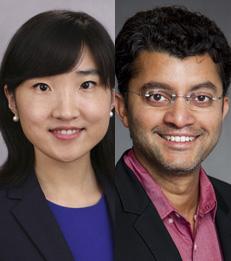 As the holidays approach so begins the busiest shopping time of the year – a time when retailers can take advantage of consumer behavior trends to boost sales.  This holiday season, retailers should take note of a new study by NYU Stern PhD student Chenshuo Sun and Stern Professors
Xiao Liu
and
Anindya Ghose
, along with their co-authors Zijun Shi at HKUST and Xueying Li and Feiyu Xiong of Alibaba.  The research finds that the use of voice-activated shopping devices (voice AI), such as Amazon Alexa and Google Home, increases both the quantity and dollar amount of consumer purchases.
The paper, "
The Effect of Voice AI on Consumer Purchase and Search Behavior
," is the first to study voice AI's impact on consumers' search and purchase behavior in an e-commerce setting. The co-authors explored how the use of voice AI might change how much consumers purchase as well as which products are most likely to be purchased through a voice AI device.
Results of the research showed:
Younger, active consumers with high-income levels tended to purchase a higher quantity of products while shopping with voice AI as compared to their behavior shopping offline. 
Younger, less active consumers with low-income levels were apt to increase the amount of money spent on their purchases while shopping with voice AI as compared to a brick & mortar retail setting.
Voice AI does not cannibalize other shopping channels; rather it boosts purchases through traditional PC and mobile shopping. 
The adoption of voice AI shopping led consumers to search for an increased amount of products overall.
"As voice-controlled smart devices take off, voice-activated shopping is showing signs of considerable growth," said the co-authors. "Our research provides useful implications for both e-commerce companies and businesses that harness voice-activated shopping." As this study demonstrates, businesses looking for a boost this holiday season should consider the positive effects of voice-activated shopping devices on consumer purchases.
---