Opinion
Amazon's Responsibility For Workers Facing COVID-19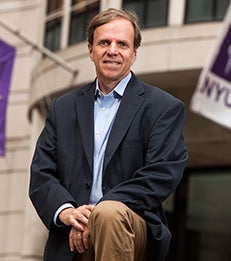 Responding to the spread of COVID-19 cases in the U.S., Amazon has joined a growing number of companies directing their executives to suspend domestic travel "until further notice." As reported in The New York Times, Dave Clark, Amazon's Senior Vice President in charge of the firm's worldwide operations, told his employees that no group or team meetings requiring travel should be planned sooner than the end of April, "by which time hopefully we have a better sense of the virus, its spread and impact." In this internal message, Clark stressed that "we are watching this situation closely with a focus on the safety of our teams." All of this seems prudent and sensible, all the more so because two Amazon employees in Italy, and a third in Seattle, recently tested positive for the virus, which has claimed more than 3,000 lives worldwide.
But when Amazon talks about its "team," to whom is the company referring? This week Amazon finally urged drivers to stay home if they are sick. But the company has said nothing publicly about the hundreds of thousands of factory workers, in China and elsewhere, who are making the products sold on Amazon's website. In the same article describing Amazon's corporate travel ban, the Times reported that "the company had already been scrambling to make sure it doesn't run out of popular products that are made in China, and has urgently emailed suppliers to see if they expect to have enough of their best sellers for its all-important Prime Day this summer." Prime Day is the company's annual event offering deals to Amazon Prime subscribers; last year it brought the company an estimated $7.16 billion of revenue in 36 hours. The factory workers producing these popular products in China are clearly not seen by corporate executives as part of Amazon's "team."
This raises the question of what Amazon should be doing to minimize the consequences of the novel coronavirus outbreak for its suppliers and the workers employed in the factories producing the goods. There are inevitable costs associated with global health crises like the one unfolding now: factories face mounting losses in the face of quarantines and closures, and workers can face destitution if their wages are withheld in the face of these disruptions. Amazon would likely plan to pay those who work at headquarters, even if they had to work from home or couldn't work at all, but we cannot expect them to do the same for factory workers around the world. Indeed, much of the responsibility lies with the foreign governments where these factories are located, and the suppliers overseeing them. But Amazon must also share in this responsibility.
Read the full
Forbes article
.
___
Michael Posner is a Professor of Business and Society and Director of the NYU Stern Center for Business and Human Rights.