Big Firms and Innovation: Perfect Together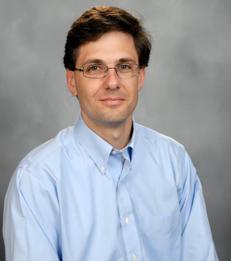 If you reward successes in incremental and radical change equally, employees will all want to focus on incremental invention because the chances of success are higher.
Call it the invention paradox: established tech companies often decide not to pursue a radically new idea just when they have the greatest chance at succeeding. According to new research by NYU Stern Professor
J.P. Eggers
, the common wisdom that startups have a lock on invention is not just a deterrent to innovation by larger players, it's just inaccurate.  
In "
Motivation and Ability in Incumbents' Pursuit of Radical Technologies: The Effect of Performance Above and Below Aspiration in Multi-Technology Firms
," Professor Eggers and co-author Aseem Kaul, of the University of Minnesota's Carlson School of Management, surveyed patents granted between 1980 and 1997 to develop a standardized measure of the extent to which an invention is potentially radical – that is, the extent to which it draws on knowledge never or rarely used for the particular application, in this case in the technology sector – and the extent to which the invention was successful.  By incorporating financial and corporate data into their analysis, they then sought to distinguish between firms' motivation to pursue radical new technologies and the ability to develop them successfully.  
The authors found that when established firms perform modestly below their goals, they are most likely to pursue radical inventions. When performance is significantly outside that range, either above or below, firms chose not to invest in a new concept, largely as a function of their tolerance for risk. Yet the data revealed that when firms perform substantially above their goals, that's when they should take risks, as their ability to successfully innovate is greatest. This means that some established firms overinvest in radical technologies (firms with middling performance), while the highest performers underinvest.  
So why don't the highest performing firms choose to pursue radical invention as often as they probably should? The challenge for managers, says Professor Eggers, is that "If you reward successes in incremental and radical change equally, employees will all want to focus on incremental invention because the chances of success are higher. It's just more certain because it builds on existing knowledge and capabilities very effectively. No one will want to do the radical stuff because it's perceived as too risky."
---