The Dangerous Role of America's Weird Lenders-of-Next-to-Last Resort.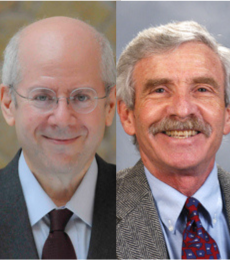 By Stephen Cecchetti, Kim Schoenholtz, and Lawrence White
Some government financial institutions strengthen the system; others do not. Nowhere is that clearer than with the tangled mess of the Federal Home Loan Bank system.
In the US the Federal Reserve plays a critical role in financial stabilisation as the lender of last resort. In contrast, the FHLB system — government-sponsored enterprises that currently in practice act as a lender of next-to-last resort — plays a destabilising role, keeping dying institutions artificially alive and increasing the ultimate costs of their failures.
But first, a quick primer on this uniquely weird aspect of the US financial system. Please stay with us, as their discreet but important role is often under-appreciated.
Read the full Financial Times article.
____
Kim Schoenholtz is Clinical Professor Emeritus at NYU Stern.
Lawrence White is the Robert Kavesh Professorship in Economics and the ​Deputy Chair, Economics.
---