A Riff and a Half on the Delineation of Relevant Markets in Antitrust Cases.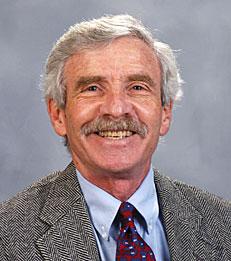 The delineation of relevant markets is a too-often neglected area of antitrust discussion. It is boring. It is infrastructure. It is technical. And it is often treated as secondary or tertiary – if it is discussed at all. In his recent (May 18) Milton Handler Lecture for the New York City Bar Association, Assistant Attorney General for Antitrust Jonathan Kanter stressed that what's important for antitrust is preserving competition and the competitive process. AAG Kanter was silent on the question of relevant markets or their delineation.

But competition takes place in markets. And efforts to preserve competition – whether with reference to mergers that might significantly reduce competition or with reference to unilateral exclusionary or restrictive actions that may have already significantly reduced competition (or might do so going forward) – must have a context for evaluating those threats to and/or impingements on competition. There must be a relevant market for these evaluations. Otherwise, how can the concept of market power or market shares have any meaning?

In this note, I wish to make two points. First – and most important: A satisfactory paradigm for delineating relevant markets in unilateral monopolization cases – which involve allegations of restrictive, exclusionary, and/or predatory actions, or abuse of dominance – has not yet appeared in the litigation of monopolization cases. Unfortunately, the market delineation paradigm that has been successfully used for delineating relevant markets for antitrust merger analyses – the "hypothetical monopolist test" (HMT) – generally cannot be used for monopolization cases. But without a suitable paradigm, almost all such cases are doomed to devolve into a set of "he said, she said" claims by the litigating parties as to the relevant market, and consequent judicial decisions will have little or no coherence with respect to this central aspect of these cases.

Read the full Network Law Review article.

___
Lawrence White is the Robert Kavesh Professorship in Economics and the ​Deputy Chair, Economics.
---