Dollars to Doughnuts, Anchoring with Real Money Makes a Difference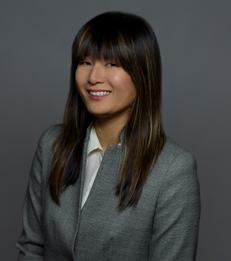 Businesses and nonprofits using this technique need to find a balanced anchor. ... One that attracts more customers but that doesn't encourage very low payments.
When consumers have a choice about how much to pay, they often anchor their decisions on specific amounts, whether these amounts are suggested by the vendor or relate back to what they have paid in the past. NYU Stern Professor
Minah Jung
shows in new research that how people react to anchoring cues in real-life situations differs significantly from their projected behavior in prior laboratory studies.  
Jung and co-authors Hannah Perfecto and Leif D. Nelson set out to explore not only how actual situations affect anchoring decisions but also when and how anchoring operates in the field.  Their paper, "
Anchoring in Payment: Evaluating a Judgmental Heuristic in Field Experimental Settings
," describes 16 field experiments and four lab experiments with more than 22,000 total participants. They found that, in general, people are more careful with their money in real situations than on paper, and that low anchors influence payments more than comparable high anchors. The authors also show that high anchors exert more influence in hypothetical payment settings than in the field (i.e., real commercial settings where consumers decide whether to make a purchase and how much to pay).  
For instance, in one field study, the authors set up a doughnut stand at University of California, Berkeley, and randomly alternated signage that advertised either set prices; "pay what you want"; "$1 or pay what you want"; or "$3 or pay what you want."   More of the 393 doughnut buyers paid more under the $1 or elective pricing condition than in the anchor-free condition, but payments with the higher, $3 anchor condition did not differ from those in the anchor-free condition.  
A variety of anchoring situations were tested in the 16 studies, some presenting large gaps between high and low anchors, some relating to charity and others to museum entrance fees. The results simply did not replicate the precision and clarity of laboratory studies.  Moreover, the authors found that low anchors drove down the average payment.  "Businesses and nonprofits using this technique need to find a balanced anchor," Professor Jung argues. "One that attracts more customers but that doesn't encourage very low payments."
---