Facebook's Wearable Glasses Can Succeed Where Google Glass Flopped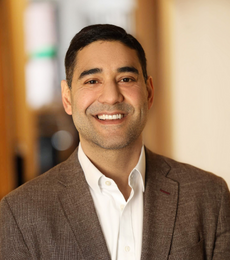 Facebook recently announced its highly anticipated wearable sunglasses that can record video from a user's perspective. Despite many of our legitimately squeamish reactions to this new product, one of Facebook's decisions in this launch is likely to make it a success where Google Glass failed.
Taking a page from the business school curriculum, Facebook leveraged an effectual approach to its launch by partnering with Ray-Ban — a lesson all new product managers would do well to remember.
To best understand this, we need to first revisit Google Glass. It launched in 2011 as a prototype for only select users. Consistent with Google's approach with beta launching at the time, these users paid $1,500 for their chance to play and test out what looked and felt like the future.
Read the full
TechCrunch article
.
___
Ashish K. Bhatia is a Clinical Associate Professor of Management & Entrepreneurship and the Academic Director of the B.S. in Business, Technology, and Entrepreneurship Program.
---