Can Entrepreneurship Be Taught in a Classroom?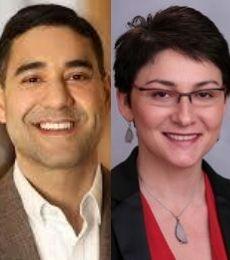 By Ashish K. Bhatia and Natalia Levina
In early April, a Thai student in our entrepreneurship class saw a shortage of high quality, low cost hand sanitizer across Thailand. To support the Covid relief effort and generate revenue, he quickly shifted his family's medical supply company to sanitizer production. Closer to home, when Dollaride, a business incubated in NYU's Future Labs, recognized that the pandemic had eliminated demand for their shared commuting van business in New York, they refreshed their business model to leverage their existing vans, technology, and routes to support burgeoning package delivery demands.
Neither entrepreneur followed a typical business school approach when deciding to pivot their business: they didn't conduct a long-term market analysis, develop a business plan, or weigh various alternative approaches. In fact, had they done these analyses, they might have concluded that the short-term gains wouldn't justify the retooling investment, or they might have gotten stuck trying to figure out how to estimate the duration of the pandemic or how soon global manufacturing might recover. Instead, they simply took action based on the resources at their disposal.
This approach to entrepreneurship is called "effectuation," or leveraging what we know, who we know, and who we are in order to take action. Business schools don't generally teach this approach, as they tend to focus more on lengthy risk and return calculations. But as we face an increasingly uncertain, complex future, schools must adopt new teaching philosophies designed to forge agile, entrepreneurial leaders.
Read the full
Harvard Business Review article
.
___
Ashish K. Bhatia is a Clinical Associate Professor of Management & Entrepreneurship and the Academic Director of the B.S. in Business, Technology, and Entrepreneurship Program. Natalia Levina is the Toyota Motors Corporation Term Professor of Information Systems and Director of the Fubon Center for Technology, Business and Innovation.
---