Research Highlights
Faculty Awards & Accolades – December 2014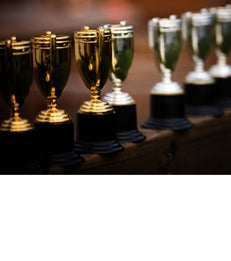 Professor
Gino Cattani
was recently named senior editor of
Organization Science
.
In July, Nobel Laureate Professor
Robert Engle
was awarded a grant for $121,452 from the American International Group Inc. (AIG) for his work on "Scenario Generation for Long-Run Risk Assessment." In March, Professor Engle received a three-year grant for more than $588,000 from the Alfred P. Sloan Foundation for research on "Macro-Dynamic Modeling and Financial Regulation."
Professor
Anindya Ghose
received the 2013 Best Paper Award from
Information Systems
Research for his co-authored research on "
An Empirical Examination of the Antecedents and Consequences of Contribution Patterns in Crowd-Funded Markets
."
Professors
Anindya Ghose
and
Panos Ipeirotis
received the Best Paper Award from
Management Science
for the best of all papers published in the Information Systems area over the last three years (2011-2013) for their work, "
Deriving the Pricing Power of Product Features by Minding Consumer Reviews
."
Professor
Panos Ipeirotis
and
Maria Christoforaki
, a PhD student at NYU Poly, received the Best Paper Award at the Association for the Advancement for Artificial Intelligence (AAAI) Conference on Human Computation and Crowdsourcing (HCOMP 2014).
Professor
William Greene
's book,
Econometric Analysis
, was included in
Google Scholar's list, published in the journal Nature
, of the
top 100
most-cited scholarly works of all time across all fields. The book has received more than 48,000 citations.
On November 12, Professor
Deepak Hegde
and his co-author were awarded the Best Entrepreneurship Research Newcomer Award for their paper on "Unobserved Ability and Entrepreneurship," which was presented at the 2014
G-Forum
in Oldenburg, Germany.
Professor
Lisa Leslie
received a 2014 Outstanding Reviewer Award from the
Academy of Management Journal
.
Undergraduate College Dean
Geeta Menon
was honored for her achievements in the field of education at the Indian American Kerala Cultural and Civic Center's annual banquet on November 15. She also served as keynote speaker at the event.
Professor
Thomas Philippon
has been awarded the 2013 Bernácer Prize, which is given annually to a European economist under the age of 40 who has made outstanding contributions in the fields of macroeconomics and finance. This is the third time in four years that a Stern professor has won the prize (
Xavier Gabaix
, 2010;
Lasse Pedersen
, 2011).
Professor
Prasanna Tambe
has been appointed to the editorial board of the
Information Systems Research
journal.
Professor
Stijn Van Nieuwerburgh
has been appointed foreign editor at
The Review of Economic Studies
and associate editor at the
Journal of Economic Theory
.