Research Highlights
Faculty Awards & Accolades – December 2016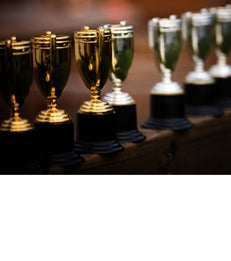 NYU Stern faculty and alumni were recently honored at the
2016 INFORMS Annual Meeting
in Nashville. Honorees included:
Professor
Foster Provost
received the 2015 Best ISR Paper Award for his co-authored paper, "
Finding Mobile Consumers with a Privacy-Friendly Geo-Similarity Network
," published in
Information Systems Research
(ISR).
Professor
Joshua Reed
received the Erlang Prize, awarded to a young researcher who has made outstanding contributions to applied probability, from the Applied Probability Society.
Professor
Prasanna Tambe
received the ISS Sandra Slaughter Early Career Award, which recognizes the potential leaders of the "next generation" of information systems academics.
On November 20, Professor
Minah Jung
received the
Hillel Einhorn New Investigator Award
, awarded to the best paper by a new researcher, for her co-authored study, "
Anchoring in Payment: Evaluating a Judgmental Heuristic in Field Experimental Settings
," at
The Society for Judgment and Decision Making
's annual conference.
PhD student
Aaditya Iyer
recently won the 2016-2017 Edwin Elton Prize for the Best Job-market Paper in Finance for his work entitled, "
A Theory of Liquidity, Investment and Credit Risk for Financially Constrained Firms
."
Stern alumna
Stephanie Tully
(PhD '15) recently received
Honorable Mention for the Robert Ferber Award
, given to the best article based on a dissertation in the
Journal of Consumer Research
, for her paper, "Seeking Lasting Enjoyment with Limited Money," with her advisor, Professor
Tom Meyvis
, and Hal Hershfield.