Research Highlights
Faculty Awards & Accolades – March 2016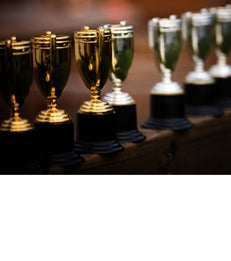 Stern
currently
ranks #1
for new downloads of research according to the Social Science Research Network (SSRN) ranking of the top 1,000 business schools.
The Fondation Banque de France recently awarded a grant totaling EUR 30,000 to Professor
Viral Acharya
and co-authors to support their research, titled "
Whatever It Takes: The Real Effects of Unconventional Monetary Policy
."
The
Journal of Advertising Research
recently honored Professor
Samuel Craig
as the Best Academic Reviewer for 2015.
Professors
Itamar Drechsler
,
Alexi Savov
and
Philipp Schnabl
won the 2016 Glucksman Institute Research Prize for their paper, "
The Deposits Channel of Monetary Policy.
"
The
Institut de la finance structurée et des instruments dérivés de Montréal
(IFSID) recently awarded Professor
Marti Subrahmanyam
a C$50,000 grant for his research on "Credit Default Swaps and Sovereign Risk Spirals." Professor Subrahmanyam was also recently awarded a $30,000 grant from the
CME GroupFoundation
for his project on "Detecting Informed Trading in Illiquid Option Markets."
Professor
Arun Sundararajan
was recently named to the
2016 Thinkers50 Radar
list of the 30 thinkers most likely to shape the future of how organizations are managed and led.
Raluca Ursu
, who is joining Stern's Marketing Department faculty this fall, was awarded an honorable mention in the
2015 Alden G. Clayton Doctoral Dissertation Proposal Competition
for her paper, "
The Power of Rankings: Quantifying the Effects of Rankings on Online Consumer Search and Choice
."