Opinion
Hard Truths About Race on Campus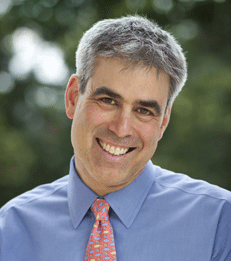 By Jonathan Haidt and Lee Jussim
The U.S. has a serious problem with its academic pipeline. High-school graduation rates and the quality of academic preparation vary a great deal by race. Universities can't draw from this broken pipeline and then hope to declare equality on campus, but they can be part of the effort to fix the problem.
By Jonathan Haidt and Lee Jussim
Imagine that you were the president of an American university at the end of 2015, as student protests over racial concerns swept the country, energized by the Black Lives Matter movement. The president of the University of Missouri resigned over controversies there, and other college leaders were confronted on their campuses. Now it's your turn. A hundred students march to your office and present their demands. They give you one week to respond. What should you do?
If you had looked to your counterparts at other institutions for guidance, the message was clear. The president of Yale pledged to spend $50 million to increase faculty diversity and to satisfy other demands. The president of Brown pledged $100 million for diversity training and other steps to create a more "just and inclusive campus."
With such big moves by Yale and Brown, who could blame you for following their lead? After all, much of the students' agenda was simply an amplification of what American colleges have been doing for decades: They demanded increased affirmative action, more diversity training, more funds to support scholarship and teaching about race and social justice. What harm could it do?
Read full article as published in
The Wall Street Journal
.
___
Jonathan Haidt is the Thomas Cooley Professor of Ethical Leadership.