Opinion
Hedge Funds and Newspapers: a Bad Mix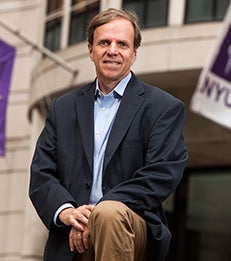 These far-sighted political leaders understood that journalists and newspapers, whatever their flaws, are essential custodians of our democratic future.
Two news stories this week captured conflicting forces at play in the struggle to preserve journalism. On the positive side, Facebook announced that it will invest more than $300 million over the next three years to help support local news organizations globally. But while Facebook was promising to help smaller news organizations "grow and thrive," the same sort of local outlets came under existential threat from another direction.
On Monday it was reported that a hedge-fund-controlled company called Digital First Media has made a hostile takeover bid for the Gannett chain, which owns more than 100 mostly local daily newspapers, and nearly 1,000weekly publications. Its flagship is
USA Today
, which circulates nationally. In terms of daily circulation, Gannett's publications make it the largest news publisher in the country. But today, Gannett's bottom line is not strong, and as a result, it is "in play" in the commercial markets.
The raid on Gannett deserves attention because the would-be acquirer has a well-deserved negative reputation in newsrooms around the country. Digital First, which is controlled by the hedge fund Alden Global Capital, already owns some 200 publications, including the
Denver Post
,
San Jose Mercury News
and
Boston Herald
.
Read the full
Forbes article
.
___
Michael Posner is a Professor of Business and Society and Director of the NYU Stern Center for Business and Human Rights.