Here's How the SEC Should Decide if Companies Should Report Earnings only Every 6 Months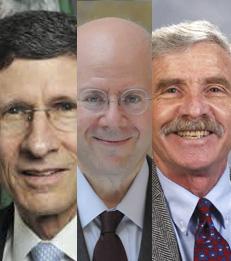 Many people in the current administration and in Congress claim that they favor benefit-cost analysis and evidence-based decision-making. This SEC proposal is an excellent opportunity to see if they mean it, or if they are just using the tool as an excuse to scale back appropriate regulation.
By Richard Berner, Kim Schoenholtz and Lawrence White
The Securities and Exchange Commission has set a March 21 deadline for public comments on possible changes to its current financial reporting requirements for U.S. publicly traded companies.
Partly in response to a request from President Trump, the SEC is suggesting possibilities for reducing the burden of quarterly financial reporting while keeping the benefits of investor protection and market integrity. The SEC's ideas and its request for public comments on those ideas are consistent with the Trump administration's emphasis on reducing the burden of financial regulation.
To help answer this question, the SEC should embrace benefit-cost analysis in a serious way that sets a standard for other U.S. financial regulatory agencies.
Read the full
MarketWatch article
.
___
Richard Berner is Executive-in-Residence at the Center for Global Economy and Business. Kim Schoenholtz is the Henry Kaufman Professor of the History of Financial Institutions and Markets in the Economics Department and Director of the Center for Global Economy and Business. Lawrence White is the Robert Kavesh Professorship in Economics and the ​Deputy Chair, Economics.
---