Opinion
How McKinsey & Co Fails as a Global Leader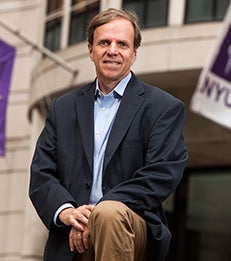 At this critical juncture, McKinsey's decision to decline future assignments from the Crown Prince would send a powerful signal to the world.
Few companies in any industry have built a reputation for leadership that McKinsey & Company has in the world of management consulting. Each year, the best and brightest students from the most prestigious colleges and business schools compete for the privilege of joining the firm. They do so knowing that they will receive superior training, work on cutting-edge issues with top global corporations and governments, and be able to add the McKinsey name to their resumes. They are keenly aware that CEOs and senior executives at a number of Fortune 500 companies have passed through McKinsey's halls on their way to the C-suite. In its 92- year history, McKinsey has become a global giant with 127 offices around the globe, more than 27,000 employees and annual revenue of more than $10 billion.
In stark contrast to this stellar record of accomplishment and the firm's enviable global reputation, two recent New York Times articles paint a discordant portrait, focusing on a darker aspect of McKinsey's global operations, namely its prominent role as a key advisor to authoritarian governments in places like China, Saudi Arabia, Ukraine and Turkey. In Saudi Arabia, for example, where the firm has been engaged in more than 600 projects since 2011, McKinsey recently produced an internal report that tracked critics who were promoting negative views of the kingdom on Twitter. According to the Times account, one of these people was subsequently arrested, while another said that two of his brothers had been arrested. McKinsey's responded that the firm was "horrified by the possibility, however remote" that its report could have been misused. Yet, perhaps mindful of its extensive business relationship with the Saudis, the firm subsequently chose to participate in an investment conference in Riyadh in October that took place just weeks after journalist Jamal Khashoggi was murdered by Saudi agents in Turkey. It is now widely assumed that Khashoggi was murdered at the behest of the Crown Prince Mohammed bin Salman, McKinsey's principal client.
McKinsey seeks to explain this and other controversial government contracts by saying that "like many other major corporations, including our competitors, we seek to navigate a changing geopolitical environment, but we do not support or engage in political activities." Part of this changing geopolitical environment is the greater scrutiny now faced by global companies when they do business with governments that violate basic human rights, like the Saudis. And this scrutiny is particularly focused on corporate services that enable and support efforts by authoritarian leaders to undermine democracy and violate human rights.
Read the full
Forbes article
.
___
Michael Posner is a Professor of Business and Society and Director of the NYU Stern Center for Business and Human Rights.