Opinion
As Human Rights Deteriorate in Myanmar, U.S. Leadership is Lacking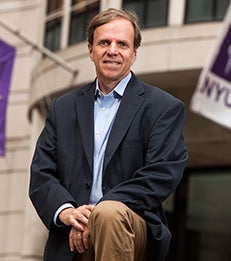 Although U.S. officials have condemned the attacks against the Rohingya and other extreme abuses, the administration lacks an overarching diplomatic vision or plan of action.
Over the last two weeks, I have traveled to Myanmar and Bangladesh. This was my first visit back to Myanmar in more than five years. And while I am a chronic optimist, my visit offered grim confirmation of the dramatic deterioration of conditions in the country, especially for the Rohingya ethnic minority. These catastrophic conditions underscored the decline of U.S. leadership on human rights in this part of the world and globally.
I first travelled to Myanmar in 2010 as Assistant Secretary of State for Democracy, Human Rights and Labor in the Obama Administration. Over the next several years, my colleagues and I made multiple visits, pressing hard for progress on a range of human rights issues. By 2013, with the active support and engagement of President Barack Obama and Secretary Hillary Clinton, there were some important successes, including helping to secure the release of more than 1,100 political prisoners, encouraging Red Cross access to the country's prisons and the adoption of a range of labor law reforms. In 2015 Aung San Suu Kyi and her National League for Democracy party won impressive voter support in national elections. Though constrained by a 2008 constitution which assures the military primary authority, the NLD assumed a greater share of political power in a new national government. The U.S. government applauded ambitious efforts by citizens seeking to address a series of longstanding regional conflicts between military leaders and minority ethnic communities, including the Rohingya but also the Kachin, Shan and Wa. This was a relatively hopeful time, as the country seemed to be slowly emerging from decades of harshly repressive military rule.
It was clear that reform would not come easily, as there were deep divisions within the government. On one side were reform-oriented officials who were supportive of change, at least in part because of their strong desire to get out from under U.S. and European sanctions, open the country to Western companies and investors, and reduce the country's excessive reliance on the Chinese. On the other side were hard-line elements of the military who were determined to maintain absolute control, both of the political system and the extensive natural resources that are a key component of the economy. By 2012, it also was clear that longstanding tensions in Rakhine State were escalating. Members of the Rohingya were attacked by extreme elements of the Rakhine population, with the active support of government security forces. By the end of that year, more than 200,000 Rohingya had fled to neighboring Bangladesh, fearing for their lives.
Read the full
Forbes article
.
___
Michael Posner is a Professor of Business and Society and Director of the NYU Stern Center for Business and Human Rights.