Opinion
It's Time to Finally Let Walmart Open its Own Bank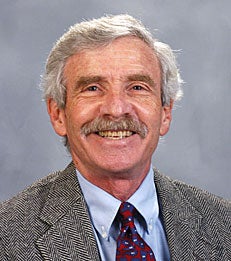 A revisiting of the commerce-finance restriction should be on the agenda when the Senate begins its consideration of the Financial CHOICE Act if they truly want to make good on the Act's promise of growth and opportunity for all.
On a day in which many eyes were on Former FBI Director James Comey's testimony before the Senate Intelligence Committee, the U.S. House of Representatives on Thursday quietly passed the Financial CHOICE Act, which is the Republicans' proposed revision of the Dodd-Frank Act of 2010 and reform of financial regulation. It will next go to the Senate, which will surely get more attention as Senators on both sides consider major alterations to the CHOICE Act.
Although the CHOICE Act's tagline reads, "Opportunity for All, Bailouts for None," there is a large elephant that isn't in the room when financial regulation is being discussed—but really should be: Walmart.
Starting in the mid 1990s, Walmart made two separate efforts to enter banking in the U.S., but legislators and regulators kept the door closed. After its second effort was rebuffed in 2007, Walmart gave up in the U.S., but has subsequently provided consumer-banking services in Canada and Mexico.
Read full article as published in
Fortune
.
___
Lawrence White is the Robert Kavesh Professorship in Economics and the ​Deputy Chair, Economics.