Lowering the Bar on Financial Regulation is Fraught with Risk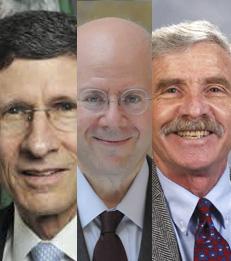 By neutering its authority to designate nonbanks as systemically important institutions, the FSOC would eliminate an important deterrent to excessive risk-taking.
By Richard Berner, Kim Schoenholtz and Lawrence White
The Financial Stability Oversight Council's recent proposals to retreat from supervising certain large nonbank financial companies would unnecessarily expose Americans to damaging instability in the financial system and economy.
Former Federal Reserve Chairs Janet Yellen and Ben Bernanke, and former Treasury Secretaries Timothy Geithner and Jacob Lew — all former FSOC members — recently expressed similar warnings.
The financial crisis showed how a piecemeal approach to regulation allows risks to slip between the cracks. So the Dodd-Frank Act established the FSOC to take a broad view of the entire financial system, to assess risks in both banks and nonbanks, and the activities in which they engage. Doing so requires examination and oversight of both.
However, the FSOC now proposes to raise the hurdle for enhanced supervision of large, systemically important nonbank financial companies, or NBFCs, far too high. As a result, it would focus almost exclusively on the financial activities that could threaten financial stability.
We applaud identifying and examining such activities. But risk assessment should begin, not end there.
Read the full
American Banker article
.
___
Richard Berner is Executive-in-Residence at the Center for Global Economy and Business. Kim Schoenholtz is the Henry Kaufman Professor of the History of Financial Institutions and Markets in the Economics Department and Director of the Center for Global Economy and Business. Lawrence White is the Robert Kavesh Professorship in Economics and the ​Deputy Chair, Economics.
---