Opinion
Music Licensing Reform Is Singing The Same Old Song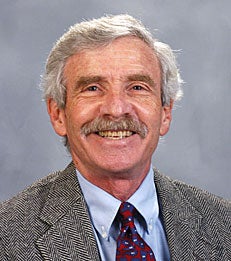 By Lawrence White and Thomas M. Lenard
The current highly regulated system for licensing music is largely an artifact of the analog era of music distribution and performance.
By Lawrence White and Thomas M. Lenard
As Spotify prepares to go public later this year, the company faces a $1.6 billion lawsuit. The suit alleges that Spotify is streaming such hits as Tom Petty's "Free Fallin'," the Doors' "Light My Fire," and tens of thousands of other songs without obtaining the necessary licenses and compensating copyright holders. Spotify is not the only target. Apple Music and other streaming services have also been hit with copyright infringement lawsuits.
The basic problem is that Spotify and other streaming services are trying to license music using a set of arcane procedures and institutions that, in some cases, haven't developed in a century, to use on a platform that didn't exist even a few years ago. Given that streaming services now account for more than 60 percent of music revenues and digital downloads for another 20 percent, the fit between the world of music licensing and the market will grow increasingly worse.
While the music distribution system has grown more competitive and changed dramatically with the introduction of new technologies, the music licensing system hasn't kept pace. Using any piece of music or recording requires obtaining multiple licenses, each of which has its own rules. Some licenses are compulsory, some not. Most royalty rates are set in administrative or judicial proceedings. Some are established by direct negotiation between rights holders and licensees.
Read full article as published in
Law360
.
___
Lawrence White is the Robert Kavesh Professorship in Economics and the ​Deputy Chair, Economics.