New Research Highlights How Political Risk Affects the Formation and Diversity of Business Alliances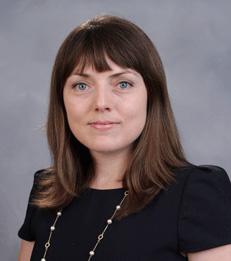 In today's globalized business landscape, large-scale infrastructure projects are routinely financed by alliances between multiple organizations. Until now, little research has been done to study how these alliances come together and the impetus behind them, specifically when considering the impact of political risk. How does the possibility that political stakeholders in a region will disrupt operations shape the alliances formed to fund them? A study by NYU Stern Professor
Sinziana Dorobantu
, along with WU Vienna Professors Thomas Lindner and Jakob Müllner, examined how this type of risk affects the selection of partners in a business alliance.
In "
Political Risk and Alliance Diversity: A Two-Stage Model of Partner Selection in Multipartner Alliances
," the co-authors analyzed the selection of the lead firm in 1,044 multipartner banking syndicates that financed large-scale infrastructure projects in 68 countries between 2003 and 2012.   They then looked at the effects that political risk had on how lead firms selected their financial partners. 
Key takeaways from the research include:
In a country with high political risk, companies with host-country knowledge and political influence are selected to lead the multipartner alliance.
These lead companies then select other partners that have strong host-country knowledge and influence themselves, even when this selection raises questions about how well they will work as a group.
As a result, companies operating in environments with high political risk will form more diverse alliances, despite the added costs of communication and coordination among diverse partners.
The co-authors likened their results to a hiking excursion. "If you are hiking in familiar terrain, you would be comfortable on your own or with friends – similar to operating business in an environment with low political risk," says Professor Dorobantu. "However, if you are leading an expedition in uncharted territory, you might hire a diverse group of experienced guides to help you navigate the terrain, just as you would work with a diverse group of experts when doing business in a country with high political risk, where you need to mitigate the unknowns."
This paper is available online and forthcoming in the
Academy of Management Journal
. 
---