Opinion
Bold Action Needed Over Bank of America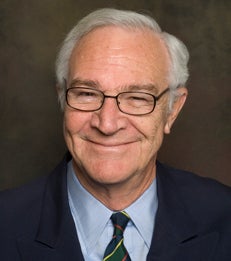 By Roy Smith, Kenneth Langone Professor of Entrepreneurship and Finance & Professor of Management Practice
If Bank of America should stumble again, and the FSOC had done nothing to prevent it, the political, as well as the economic, fallout could be devastating.
By Roy Smith, Kenneth Langone Professor of Entrepreneurship and Finance & Professor of Management Practice
March 5, 2012
Late last month, Public Citizen, a non-profit public interest group with 80,000 supporters, according to its website, filed a 24-page petition with the Financial Stability Oversight Council requesting it to declare Bank of America a "grave threat" to the stability of the US financial system under section 121 of the Dodd-Frank Act.
The FSOC has not replied to it and Bank of America has declined to comment. The petition grabbed a few headlines initially, but then the story died down. The FSOC no doubt regards the petition as a nuisance to ignore.
The Public Citizen petition, which claims there is significant evidence that Bank of America is both financially weak and too big to manage, should make uncomfortable reading for the two most powerful men in the US financial regulatory community – Treasury secretary Tim Geithner, who chairs the 10-person FSOC committee, and Federal Reserve chairman Ben Bernanke, its vice-chairman.
The Dodd-Frank Act provides powers for the FSOC to mitigate any such "grave threat" once one is declared. This is supposed to make future bailouts unnecessary. The process so far is untested.
Public Citizen claims several indicators demonstrate that Bank of America's financial condition is extremely poor. The bank's stock price has plunged, recently falling below $5 per share, down about 90% since the first hints of financial crisis in 2007 and off approximately 65% during last year. The last time it traded around current levels was when the bank was in the depths of crisis. Even its current price of $8.16 per share, on Friday morning East Coast time, is 50% down on last year.
Public Citizen puts Bank of America's share price-to-tangible book value at less than 55%. The comparable figure for JP Morgan Chase is 120%; for Citigroup, 85%; and Wells Fargo, 180%.
Read full article as published in
Financial News
.