The State of Globalization in 2019 and What It Means for Strategists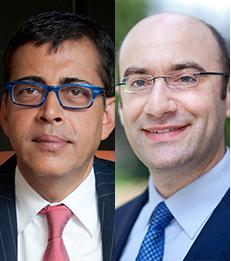 So, the biggest winners regardless of whether globalization goes up or down, are likely to be companies that embrace globalization's complexity rather than purely local or global visions of their business environments.
By Pankaj Ghemawat and Steven A. Altman
Globalization, since the Brexit and Trump shocks of 2016, has been shaped by a tug of war between economic fundamentals and policy threats. But predictions that globalization would collapse under a wave of economic nationalism have proven no more accurate than proclamations of a flat world that dominated the global business discourse a decade ago. The new DHL Global Connectedness Index (which we co-authored with
Phillip Bastian
) demonstrates that the world ended 2017 more globalized than ever before. While 2018 brought new obstacles — from tariff tiffs to blocked acquisitions — the result was a shifting playing field rather than an end to global business competition. How should executives think about building their businesses amid such turbulence? Since smart business decisions depend on accurate perceptions of the environment, executives should begin with a clear-eyed view of how globalization measures are trending.
In 2017, strong growth across most of the world propelled the DHL Global Connectedness Index to a record high. The proportions of trade, capital, information, and people flows crossing national borders all increased significantly. The last time that happened was 2007.
In 2018, however, major policy threats turned from rhetoric to reality. Disputes between the United States and its largest trade partners prompted tit-for-tat tariff increases. Meanwhile, countries tightened screening of foreign corporate takeovers, advanced data localization policies, and clamped down on immigration. While we do not yet have complete 2018 data, there is evidence that such developments have begun to affect some international flows. Trade continued growing but at a slower pace while foreign direct investment (FDI) flows declined.
Read the full
Harvard Business Review article
.
___
Pankaj Ghemawat is a Global Professor of Management and Strategy and Director of the Center for the Globalization of Education and Management. Steven Altman is a Senior Research Scholar and Executive Director of the Center for the Globalization of Education and Management
.
Ghemawat and Altman are co-authors of the DHL Global Connectedness Index.
---