Taking Photos to Share on Social Media Reduces Enjoyment of Experiences, NYU Stern Study Finds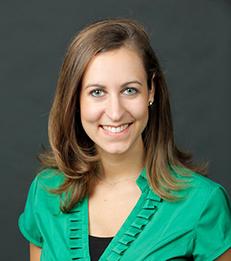 Experiences are vital to well-being, and understanding the factors that affect enjoyment of experiences is important to both consumers seeking happiness and companies creating and marketing such experiences.
New research from
NYU Stern Professor
Alixandra
Barasch
finds that taking photos with the intention to share them on social media diminishes people's enjoyment of their experiences by increasing anxiety or self-presentational concern.
The paper, co-authored by Gal Zauberman of Yale University and Kristin Diehl of the University of Southern California, is titled "
How the Intention to Share Can Undermine Enjoyment: Photo-taking Goals and Evaluation of Experiences
," and is forthcoming in​ the 
Journal of Consumer Research
.
Across five experiments, the researchers assessed participants who took photos at famous tourist sites, while on holiday, and during a unique virtual experience.  In all of the cases, participants had the intention of sharing their photos with others. Their findings included:
When people take photos to share, they enjoy the experience less and are less likely to recommend the experience to a friend.
When creating an album to share on social media, people are more likely to choose photos of themselves, posed (vs. candid) photos, and smiling shots.
Taking photos to share with others increases feelings of anxiety to present oneself in a positive light.
"Experiences are vital to well-being, and understanding the factors that affect enjoyment of experiences is important to both consumers seeking happiness and companies creating and marketing such experiences," says Professor Barasch. "Our work identifies a frequent misstep among businesses -- encouraging consumers to take photos to share during experiences."  
Professor Barasch continued, "We offer strategies to promote consumer photo-taking while avoiding the negative effects of anxiety.  For instance, businesses should encourage consumers to take photos to preserve their own memories rather than to share on social media.  Another strategy is to activate the sharing goal after the experience is over rather than during the experience."
---