Opinion
Target-2 Masks Reduced Fragmentation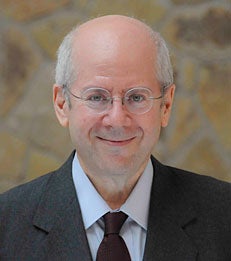 By Kim Schoenholtz and Stephen Cecchetti
Were euro area members so inclined, the availability today of specific sovereign securities to back Target-2 balances provides a means to reduce them.
By Kim Schoenholtz and Stephen Cecchetti
The claims of the Bundesbank on the European Central Bank through the Target-2 system are approaching €1tn. What do these claims represent? Are they subsidised German loans to other euro-area countries – primarily Italy, Portugal and Spain? Do they signal further financial disintegration in Europe? Or, as large as these numbers are, are they simply a consequence of the complex mechanics related to the construction of the Eurosystem and how it implements monetary operations?
The answer is two-fold: for the first few years of the euro-area crisis – when German claims peaked at €750bn – imbalances reflected subsidised loans to counter rising financial fragmentation. Between 2008-12, funds shifted from banking systems in the periphery of Europe perceived to be under stress, to banks in the core seen as being relatively stable, creating a web of liabilities and claims among national central banks.
After 2012, the risk of breakup receded, so the interpretation of renewed increases in Target-2 balances has changed. Indeed, the doubling since early 2015 is a natural consequence of how the Eurosystem implements its various asset purchase programmes. Consequently, the impact of the APP expansion on Target-2 balances has concealed a further, if still incomplete, reversal of the financial fragmentation triggered by the euro area crisis several years ago.
Read the full
OMFIF article
.
___
Kim Schoenholtz is the Henry Kaufman Professor of the History of Financial Institutions and Markets in the Economics Department and Director of the Center for Global Economy and Business.