Opinion
Time To Ramp Up The War Against COVID-19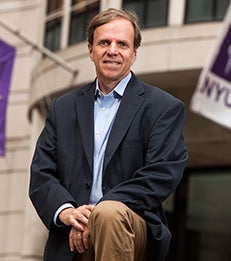 Earlier this week, Larry Hogan, the Republican governor of Maryland, and Gretchen Whitmer, his Democratic counterpart from Michigan, wrote an important piece in The Washington Post, outlining a range of areas where the states need the federal government to step up to the plate in response to the COVID-19 health crisis. Echoing bipartisan calls from governors across the country, they urged the federal government to "take extraordinary steps" to lead in the production, coordination, and distribution of essential medical equipment for hospitals nationwide. While some business leaders have bristled at this kind of intense federal intervention, the size, scope, and urgency of the crisis underscore the need for President Trump to take bold measures, which, thus far, he has declined to do.
First, the President needs to fully deploy the Defense Production Act to meet the staggering shortfall in essential medical equipment. As Hogan and Whitmer wrote, "the Trump administration can start by more widely implementing the Defense Production Act to direct companies to produce ventilators and protective gear for medical workers." It's been more than two weeks since the President issued his March 18 Executive Order declaring that the "health and medical resources needed to respond to the spread of COVID-19, including personal protective equipment and ventilators," met the criteria set forth in the DPA. Yet he declined to utilize the DPA until last Friday and then primarily to compel General Motors and a small company called Ventec to begin producing ventilators.
The administration's reluctance to apply the DPA is particularly puzzling given the fact that it has been used so often in other contexts by the Trump Administration. According to The New York Times, "the Defense Department estimates that it has used the law's powers 300,000 times a year. The Department of Homeland Security — including its subsidiary, FEMA — placed more than 1,000 so-called rated orders in 2018, often for hurricane and other disaster response and recovery efforts."
Read the full
Forbes article
.
___
Michael Posner is a Professor of Business and Society and Director of the NYU Stern Center for Business and Human Rights.