Opinion
What A Difference 20 Years Make: Now You Get To Be A Smart Investor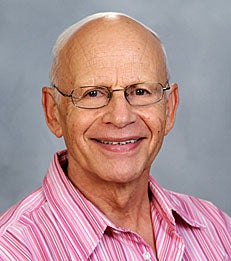 By Baruch Lev and Chenqi Zhu
The media today generally follow events rather than create them. By the time financial news appears in newspapers, it is already baked in the price.
By Baruch Lev and Chenqi Zhu
On Sunday, May 3, 1998, a front-page article in The New York Times reported on a breakthrough in cancer research by EntreMed, a biotech company developing cancer drugs. Investors' reaction was swift and decisive: On Monday, May 4, EntreMed's share price surged from $12.1 close on Friday, to $85.0 on Monday's opening, and closed near $52.0. The price hovered around $30.0 during the three following weeks. And not just EntreMed; the Nasdaq Biotechnology Combined Index also rose 7.5% on that Monday.
Why do I bother you with a 20-year old story about medical news moving markets? Because there was nothing new in the Times, 5/3/98 story. Surprisingly, all the great information about EntreMed's cancer drug was previously published in Nature, and in various newspapers, including the New York Times' Science section.
Evidently, biotech analysts and investors were completely oblivious to all this earlier potentially market-moving information despite its prominence in the media. It took a front-page article in the New York Times to wake investors up. Egg in the face of true believers in efficient capital markets.
Ok, fine, but what does this have to do with today's markets? Everything. On July 4, 2018, a Wall Street Journal editorial favorably discussed the biotech company Sarepta Therapeutics (SRPT) and its gene therapy for Duchenne, a disease that weakens muscles and organ function. The therapy, said the Journal, is still under development, but early test results are very promising ("The therapy is still very early in the pipeline and the data are from only three patients, but the details are striking").
Read the full
Seeking Alpha
article.
____
Baruch Lev is the Philip Bardes Professor of Accounting and Finance.