Opinion
Why Corporate Leaders Must Challenge Voter Suppression In Texas — And Around The Country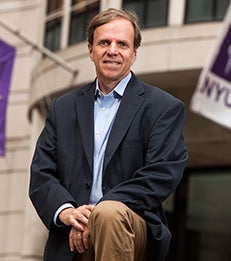 As Republican politicians in states across the country move to restrict voting rights, corporate leaders are faced with an uncomfortable choice. They must decide whether to publicly challenge these cynical measures, which are predicated on the patently false assertion that the 2020 election was riddled with fraud or remain on the sidelines in an attempt to avoid a politically contentious fight. This has quickly emerged as a fundamental test of corporate leadership in the public square.
Last week, JPMorgan Chase CEO Jamie Dimon exemplified leadership when he declared, "We regularly encourage our employees to exercise their fundamental right to vote, and we stand against efforts that may prevent them from being able to do so.". Last Wednesday, 72 Black business leaders, led by former American Express CEO Kenneth Chenault and Merck CEO Kenneth Frazier, spoke out forcefully against voter suppression measures now being pushed in a majority of states. They explicitly condemned a recently adopted Georgia law that will restrict absentee voting, impose added voter-identification requirements, and give the Republican-controlled legislature greater control over the election process—a law clearly aimed at discouraging minority voters. They urged other corporate leaders to "publicly oppose any discriminatory legislation and all measures designed to limit Americans' ability to vote."
Now, the spotlight has shifted to Texas, where an even more draconian law passed the State Senate and a similar bill is being considered in the House in coming days. Among its many troubling features, this legislation would impose limits on early voting, ban drive-through voting, and create new barriers to absentee and mail-in voting. Business leaders in Texas and elsewhere will be judged by their customers on whether they stand publicly against these anti-democratic proposals.
Read the full
Forbes article
.
___
Michael Posner is a Professor of Business and Society and Director of the NYU Stern Center for Business and Human Rights.