Why Facebook Must Do More to Stamp Out Hate on its Platforms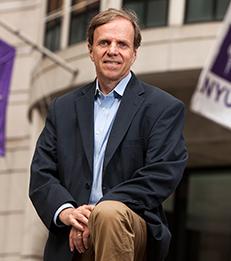 Over the Fourth of July weekend, President Trump further stoked the flames of division and racial animus in our society, leaving little doubt about what lies ahead in the next four months. At Mount Rushmore on Friday, he denounced "angry mobs" aiming to "unleash a wave of violent crime in our cities." Back in Washington for the "Salute to America" celebration on Saturday, he doubled down, asserting that "we are now in the process of defeating the radical left, the Marxists, the anarchists, the agitators, the looters, and people who in many instances have absolutely no clue what they are doing."  
The president's incendiary rhetoric is amplified on social media platforms. Recognizing this, on June 17, a coalition of rights organizations, including the NAACP, the Anti-Defamation League, Color of Change, and Commonsense Media, launched the Stop Hate For Profit campaign. Collectively, they have urged companies to suspend advertising on Facebook until the platform takes stronger measures to address harmful content on its sites. The campaign has proposed a series of recommendations including the removal of content focused on white supremacy and other forms of hate, and ensuring the accuracy of materials relating to voting. The campaign has spread rapidly, with more than 900 advertising clients now signed on to suspend their ad buys for various lengths of time. Importantly, the list includes auto giants Ford and Honda, pharmaceutical companies Pfizer, Merck, and Roche, food and beverage companies like Unilever, Coke, and Pepsi, and a host of other familiar brands.  
At a gathering last week of Facebook staff, founder and CEO Mark Zuckerberg reportedly described this as merely a reputational challenge, not a risk to Facebook's bottom line. He confidently predicted "that all of these advertisers will be back on the platform soon enough," justifying his decisions with the tired and increasingly unpersuasive line that the company is not an "arbiter of the truth." Stephen Loerke, CEO of the World Federation of Advertisers, disagrees, saying that many big brands are unlikely to come back without "structural change."  
Read the full
Forbes article
.
___
Michael Posner is a Professor of Business and Society and Director of the NYU Stern Center for Business and Human Rights.
---