Opinion
Why the Gannett-Gatehouse Merger Will Speed The Demise Of Local News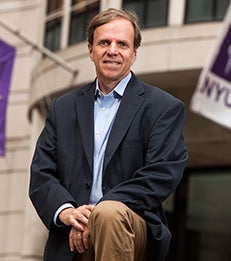 The demise of local newspapers is having a devastating effect on our democracy.
Two stories involving the news media broke this week. One received much more attention than it deserved -- an awkward
New York Times
headline that liberals said went too easy on President Donald Trump, while the other, an ominous merger of the nation's two largest newspaper chains, was buried in the business pages. The more significant and troubling story described the merger of Gannett GateHouse Media, a combination likely to hasten the demise of local news coverage throughout the United States.
Gannett, the nation's largest newspaper chain, with more than 100 dailies and hundreds of weeklies, has been in financial distress for some time, primarily because it has suffered a dramatic loss of advertising revenue to the internet. Earlier this year, the Virginia-based company, which publishes
USA Today
, successfully fought off a takeover attempt by a private equity firm called Alden Capital, which has a well-deserved reputation for gutting the newsrooms of papers it acquires, including the
Denver Post
and San Jose
Mercury News
.
While Gannett's merger with GateHouse, the second-largest chain in the U.S., is a relatively less bad option, it is far from encouraging. GateHouse and its New Media Investment group have also followed a business model that seeks to maximize financial returns by reducing the costs of production. Inevitably, this has meant a reduction in the number of reporters covering local news. According to a recent report from the Knight Commission on Trust, Media and Democracy, "more than 25,000 fewer journalists are working today in communities across the country than in 2007, even considering employment growth from digital news outlets." Nationally, the number of newsroom employees dropped from 71,000 in 2008 to 39,000 in 2017, a reduction of 45%. According to a study by the University of North Carolina, the U.S. has lost more than 1,800 local newspapers since 2004. Today, more than 1,300 communities across the U.S. are without local news coverage from a paper. This week's merger will almost certainly accelerate these negative trends.
Read the full
Forbes article
.
___
Michael Posner is a Professor of Business and Society and Director of the NYU Stern Center for Business and Human Rights.