Opinion
Why A New Commission Could Undercut The US' Human Rights Efforts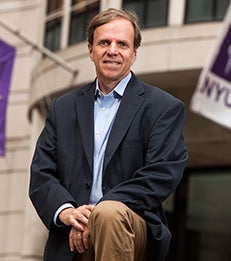 At this precarious time, the State Department needs to double down on the time-tested tools of human rights diplomacy, which have given voice to the voiceless over the years.
On May 30, the State Department announced the creation of a new "Commission on Inalienable Rights," an ill-conceived initiative that calls into question the Department's decades-long record of support for human rights and the promotion of democracy. Commissioners will be charged with providing "fresh thinking about human rights," an unsubtle dig at those who already work daily on these issues within the State Department.
The announcement goes a step further, stating that this new group of volunteer commissioners will propose "reforms of human rights discourse where it has departed from our nation's founding principles of natural law and natural rights." Some see this initiative primarily as a ploy to walk back State Department diplomacy in support of the rights of LGBTI people and women's reproductive rights. But the suggestion that Department officials are betraying "our nation's founding principles" goes much deeper and badly misrepresents a proud record of accomplishment.
Since the creation of the United Nations almost 75 years ago, the U.S. government has led an international effort to develop global human rights standards, beginning with the Universal Declaration of Human Rights, based on principles consistent with the U.S. Constitution and Bill of Rights. After helping to build this international foundation, the State Department in the late 1970s created a bureau dedicated to turning these principles into U.S. diplomatic action. The Department's Bureau of Democracy, Human Rights and Labor has come to serve as the nerve center for the U.S. government's considerable efforts to promote freedoms of speech, press, association, assembly and religion. They challenge political killings, arbitrary detentions and abusive interrogations. U.S. diplomats also have led the opposition to efforts by other governments to dilute core rights-- for example, a proposed UN resolution on "defamation of religion" that would have undermined free speech. These activities all support the core principles embraced by our founding fathers.
Read the full
Forbes article
.
___
Michael Posner is a Professor of Business and Society and Director of the NYU Stern Center for Business and Human Rights.