Why Patagonia CEO Ryan Gellert is Right About Corporate Taxes.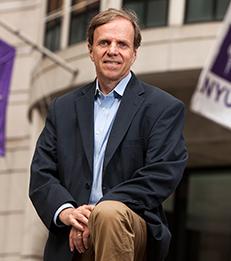 Corporate leadership takes many forms. This week, Ryan Gellert, the CEO of the outerwear company Patagonia, demonstrated leadership on the issue of climate change, when he voiced strong public support for legislation Congress is about to consider called the Inflation Reduction Act.
The bill would provide federal funds to support technologies that address climate change. To cover the cost, it would add new taxes — notably, requiring all companies with annual revenue of more than $1 billion to pay a minimum corporate tax of 15%. This new tax would yield about $300 billion over 10 years. About 70 companies would be required to pay increased taxes, according to a study prepared last year for Senator Elizabeth Warren (D., Mass.).
On August 3, Gellert announced his support for the 15% minimum tax, which in his view is an appropriate new revenue source to advance national climate goals. He went out of his way to embrace Senator Joe Manchin's statement that "it is wrong that some of America's largest companies pay nothing in taxes while freely enjoying the benefits of our nation's military security, infrastructure and rule of law."
Read the full
Forbes article
.
___
Michael Posner is the Jerome Kohlberg Professor of Ethics and Finance, Professor of Business and Society and Director of the NYU Stern Center for Business and Human Rights.
---