Why The PGA Tour Should Not Help Distract From Saudi Arabia's Human Rights Abuses.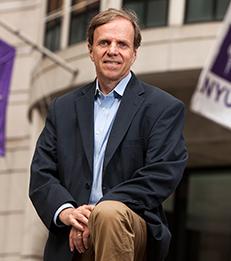 The PGA Tour has handed over the keys to its kingdom, in this instance to the Kingdom of Saudi Arabia. In a controversial deal, the PGA Tour announced this week that it has agreed to merge with LIV Golf, a well-financed competitor which is underwritten by the Saudi Public Investment Fund, an entity controlled by Saudi Crown Prince Mohammed bin Salman, widely known by his initials, MBS. The terms of the deal haven't been clarified publicly. What is clear is that the Saudis view the arrangement as part of their larger effort to enhance their global reputation and deflect attention from the Saudi government's poor human rights record.

Under an ambitious MBS initiative called Vision 2030, Saudi Arabia plans to invest US$64 billion in music, entertainment, sports, art, and film. It has ended its long-standing prohibition on cinemas and plans to open more than 300 movie theaters by 2030. The government's embrace of professional sports is a key element of this strategy, including its willingness to pay top dollar for global football stars like Cristiano Ronaldo and Karim Benzema to play in the Saudi league. The merger between the PGA Tour and LIV Golf is the most recent example of the government's eagerness to use its ample oil revenue to secure a prominent place on the world sports stage.

While there have been some notable social reforms in Saudi Arabia since MBS assumed power in 2017, from a human rights perspective, Saudi Arabia still warrants a red card. Saudi women now have greater educational and career opportunities. The first Saudi woman astronaut and the first Saudi woman to drive an F1 race car are high-profile examples. The Saudi government has removed highly inflammatory language from middle and high school textbooks that previously denigrated Christians and Jews. MBS also has reined in the religious police who previously punished those whose actions or even appearance ran afoul of ultra-conservative Wahhabi religious doctrine.

Read the full Forbes article.
___
Michael Posner is the Jerome Kohlberg Professor of Ethics and Finance, Professor of Business and Society and Director of the NYU Stern Center for Business and Human Rights.
---