Opinion
Why The U.K. Government Still Needs to Acknowledge its Role in Northern Ireland's 'Troubles'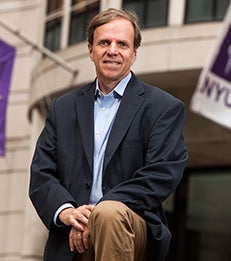 Last month, the British government announced a sweeping and ill-considered amnesty proposal designed to slam the door on any form of legal or public accountability for the political violence that plagued Northern Ireland for three decades. Out of a population of 1.5 million people, more than 3,500, mostly civilians, were killed and more than 40,000 injured during the "Troubles". The proposed amnesty would foreclose efforts to honestly acknowledge official misconduct during this period, an essential ingredient to building a rights-respecting future.
The "Troubles" began in the late 1960s and continued until the 1998 Good Friday Agreement was signed by the United Kingdom, the Republic of Ireland and the major political parties in Northern Ireland. Northern Ireland, which is still part of the UK, has made notable strides since then, drawing on commitments made through the Good Friday Agreement to reform the police, promote greater equality and power sharing, and reduce political violence. Though political and social divisions are still prominent and unresolved, Northern Ireland is strikingly more peaceful and prosperous than it was two decades ago.
Now on the heels of increasing political instability in Northern Ireland caused by the UK's withdrawing from the European Union, British Prime Minister Boris Johnson's government risks further undermining the peace by proposing a sweeping amnesty law which it claims will put past abuses to rest. Almost certainly, the proposed amnesty would have the opposite effect, fueling long-simmering anger from victims and their families and those who are frustrated by the British government's continued refusal to acknowledge the truth about its past conduct. Experiences from a range of countries in post-conflict situations make clear that those who fail to acknowledge serious human rights violations in their past will not achieve a more stable and democratic future.
Read the full
Forbes article
.
___
Michael Posner is a Professor of Business and Society and Director of the NYU Stern Center for Business and Human Rights.