Why Your "Remote Work" Strategy May Not be Working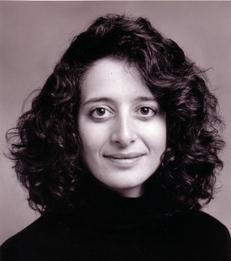 By Sebastian Jayaraj & Batia M. Wiesenfeld
Employers like Google and Uber have
announced plans
to continue remote work through next year – a critical "life line" for many parents juggling childcare and remote learning needs as school districts across the country reopen with a variety of remote and blended plans. Yet as the pandemic grinds on, remote corporate teams are
falling out of sync
, resulting in missed deadlines, reduced innovation and lower customer satisfaction. As Microsoft CEO Satya Nadella
observed
, employees have been burning through the social capital built up in the pre-Covid work era, where face-to-face meetings and team activities fostered trust and connectedness. 
Pre-Covid work-from-office (WFO) practices such as sitting together in office cubicles, attending meetings, and in-person drop-ins have been replaced with video calls and online collaboration tools as teams adapt to work-from-home (WFH). Management studies have shown that remote employees flourish when they have autonomy in their work, are
evaluated
on their results, enjoy self-worth and
standing
in the workplace, and benefit from regular
communications
and
support
from their managers. Yet managers are still trying to coordinate and manage teams using outdated monitoring
techniques
that don't meet the needs of our new digital work environment. So, what can managers do to unlock their remote team's potential? 
The answer may be the
Agile mindset
– a project management technique initially developed in the software industry to manage complex projects. The Agile mindset has been implemented
across domains
– from banking to healthcare, supply chain to HR, and even to
managing one's family
. One of us experienced this firsthand, as his globally distributed product team which followed the Agile mindset adapted to Covid-19 easily, while friends in other industries struggled to manage and motivate their teams. 
Implementing the Agile mindset
The Agile mindset takes an iterative approach to delivering a project, breaking it up into smaller goals and progressing through regular communication, collaboration, and re-alignment. For many this may sound like what they are already doing, but the key distinguishing factor in the Agile mindset is maintaining
Structure, Rhythm, and Improvisation
– similar to playing a jazz piece. Transitioning to Agile has been made easy by using frameworks like
Scrum
– breaking projects into smaller goals that can be completed in two-week chunks (
Sprints
) – and
Kanban
boards to enable the team to track and visualize the entire process. Here are some practical guidelines to put the Agile mindset into practice: 
1. Structure
Describe the Agile approach to your team and adopt a suitable framework (e.g., Scrum)
Be specific in defining project goals, tasks for each member, and timelines so that dependencies and outcomes are clear
Schedule 'daily standup' meetings and tasks to result in externally demonstrable deliverables to stakeholders – a.k.a. Minimal Viable Product (MVP) – a bare-bones but functional project outcome (e.g., market analysis, product prototype)
2. Rhythm
Create a rhythm for team members to present, get feedback and iterate. Start by breaking up the project into punctuated two-week timelines
Remote workers give feedback to managers during 'daily standups' and at the end of each Sprint. External stakeholders provide feedback when reviewing MVPs
Implement Agile management tools (many are free like Asana and Trello) to monitor progress. Tools like Jira and Confluence are designed to manage Scrum projects
3. Improvisation
Have formal and informal check-ins with team members, be available for "unscheduled" chats. Address any issues before the team gets too far off-track
Don't break the momentum of the team when there are minor slipups. Discuss and create a Sprint Backlog to track missed tasks
Do a Sprint Retrospective to review missed tasks, ask for feedback and identify areas for improvement
The Agile mindset promotes the three key features that effective remote teams need to feel connected and adjust to changes: autonomy, access to resources, and timely feedback. Managers, in turn, have clarity on what each member is working on, measure progress, and offer course-correction. When teams demonstrate their progress to external stakeholders (e.g., customers, top management), they get validation that aligns their progress with the strategic vision of the project and allows everyone to get clarity on objectives: a win-win for all. The Agile mindset can get hamstrung by inflexible bureaucratic procedures, so it works best in dynamic contexts like those that organizations face today. Putting the Agile mindset into practice can initially feel unfamiliar, like keeping tempo in music, but sticking with it will yield rich benefits over time.
____
Sebastian Jayaraj is based in Seattle and advises life science and healthcare companies on business strategy. Batia Wiesenfeld is the Andre J.L. Koo Professor of Management and Director of the Business & Society Program.
---