Aldo Gonzalez in London - Part 2
Undergraduate student Aldo Gonzalez shares his experiences studying abroad at NYU London.
Stern's mission statement calls on students to seek academic opportunities that will help them become globally-oriented business leaders and policy-makers. Studying in London is fantastic for travel experiences, but it is also a challenging academic site. While in London, I have gained valuable insights on British and international politics. Under the banner of critical conversations revolving around Brexit and the future of the EU, conversations in the classroom have been invigorating. Knowing that Theresa May and her cabinet are discussing the future of Brexit negotiations not too far from Bedford Square at Westminster make theoretical conversations about democracy more tangible.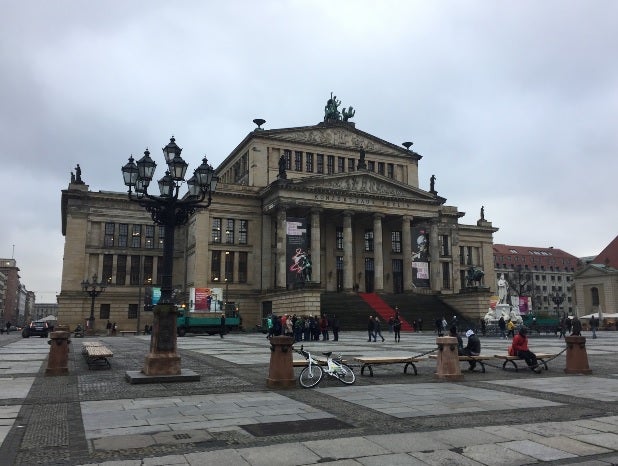 Other classes like macroeconomics and foundations of finance, highlight Stern's emphasis on foundational quantitative skills applicable in various career paths. For example, Professor Nitzsche's foundations of finance excel project requires students to compose a stock portfolio. Regardless of your interest in a finance career, putting together an equity portfolio requires basic financial language skills that prove useful in life endeavors.
Whether it be a regular lecture or learning a technical skill like excel, intriguing class conversation pertaining to the critical questions at the crux of each topic are plentiful. For those seeking academic conversations outside the classroom, NYU London and student initiatives like the Diversity & Inclusion team organize conversations series about pertinent political issues across the globe.
A common study abroad concern among NYU students questions the quality of resources available to students at other campuses. After all, students usually pay the regular tuition and housing prices for smaller campuses, busier professors, and less staff. Staff at NYU London understand these concerns and they exceed expectations to make sure students have all the resources available to them in New York City. Whether you want to hear about upcoming cultural programming activities from Sonia or learn about your banking options in London from Harvey, NYUL staff are dedicated to giving you the best experience abroad.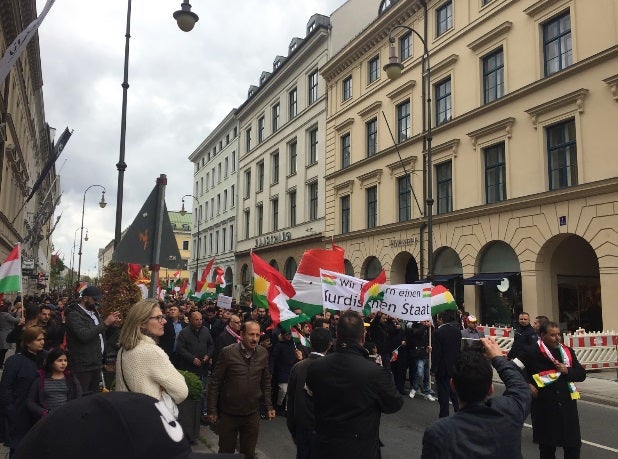 For Stern students in particular, concerns tend to revolve around professional development and recruiting. At all study abroad sites, the Wasserman center organizes a career week full of different professional development and networking opportunities. About 2-3 students at each location work as Wasserman Global Peers. Their job is to work with you to develop your resume and refine your cover letters. NYUL's Kate Atwell works closely with students to provide guidance on professional inquiries.
But at the end of the day, all of these things can be stressful. Well, that's what a week long fall break is for. Just yesterday, I returned from a week long break in Germany which took me to Munich, Passau, and a final stop in Berlin. The weather didn't match Southern Spain's welcoming temperature, but the awe-inspiring buildings and German landscapes are unrivaled.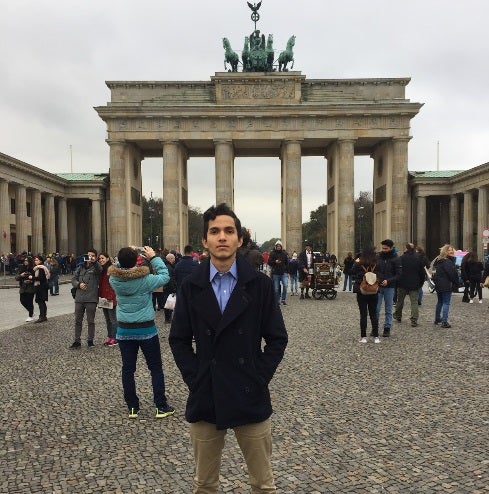 Finally, traveling is a privilege facilitated by studying in an international hotspot like London. If you study here, you should take advantage of it. Don't take it for granted. Thanks to this opportunity, I have traveled to countries like Cyprus that I never envisioned myself setting foot in. Nevertheless, the pressure to travel can be burdensome. Prioritize academics, but also prioritize some time to familiarize yourself with London itself. London has a lot to offer outside the confines of Zone 1. Go explore. 
---
More posts by this author