Las Aventuras Españolas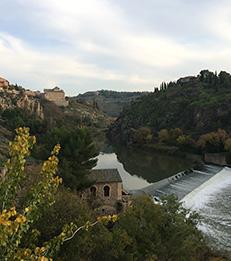 You've seen and experienced way too much of a different culture to just go back to who you were. But honestly, isn't that the reason you went away in the first place?
Undergraduate student Kiki Lizárraga blogs about studying abroad in Madrid.
December 21, 2014
So, it has been four amazing months of exploring a whole new world – and yes, that Disney reference was intentional. The hardest part of studying away is saying goodbye to new friends and to the place that has been your temporary home. How do you go back to normal after an experience like this? A question I have been worriedly asking myself for at least a week. Moreover, none of us want to be that person who can now only talk about Europe. We want to be the person who can elegantly and subtly weave our stories into conversation. So, instead of doing a recap of all the things I've already told you in more eloquent and vague language, I will instead give you something that I believe is way more important: A Five-Step Guide to Getting Over your Madrid Study Abroad Experience! (AFSGGOMSAE – Okay, maybe an acronym is not the way to go on this one).
Step 1
:
For your last night out, be sure to eat the things that you're going to miss the most. For me, this constitutes calamares, seafood paella, and patatas bravas for dinner and mazapán for dessert…lots of mazapán!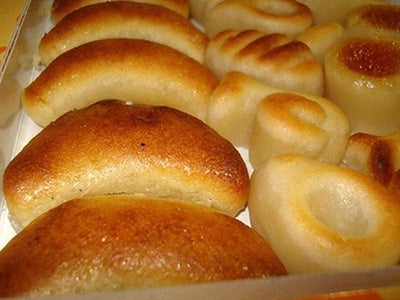 Step 2
:
Before you leave, say goodbye. Go back to your favorite places and give them a formal farewell. Hug the metro, kiss the ground, high-five Estadio Santiago Bernabéu …things all well-balanced people are never afraid of doing. I may or may not have walked in the park sobbing for hours. This brings me to part 2b: it's okay to cry about leaving.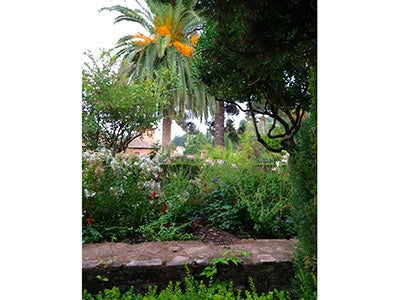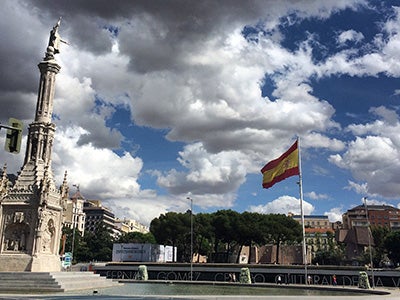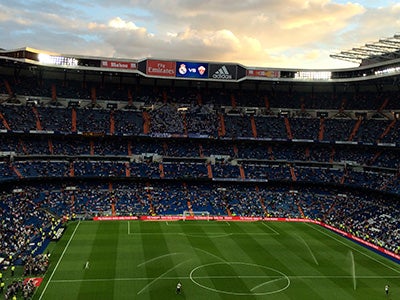 Step 3
:
Start speaking English again. I'm not entirely sure if this semester made me fantastic at Spanish, or just really terrible at English. Totally kidding, but one of the most difficult parts of re-adjusting is going to be remembering that you don't have to speak Spanish to everyone anymore. I'm going to miss my intercambio Laura, the friends she introduced me to, and the great conversations we had.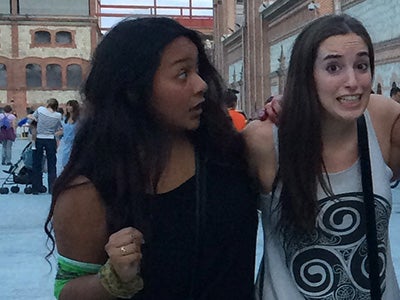 Step 4
:
Look through all the photos you've taken to kick-start your reminiscing and work out how you're going to concisely and coherently summarize your trip to your friends, family and acquaintances who will – without fail – ask the most broad and vague questions about your trip that you somehow have to answer in about 15 seconds or they get bored and mad for some reason...
Example:
Hey! How was Spain?
Wrong (but tempting) Answer:
Oh, good!
Better Answer:
It was good! My favorite part was definitely getting to speak to locals in my faltering Spanish, and my classes were really diverse and interesting.
This is obviously a general example, and you are under no obligation to sound like Ms. America. But the advice still stands: you've just spent probably the craziest months of your life away, and people are going to want to know about it. So put some thought into it, and your friends will think, "Wow, look how eloquent and thoughtful and prepared and responsive (insert your name here) is!"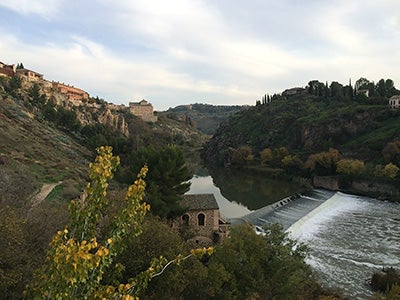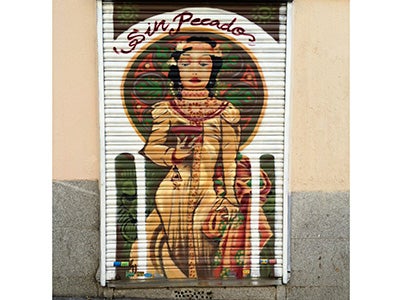 Step 5
:
Remember that you can never actually get over the time you've spent away. You've seen and experienced way too much of a different culture to just go back to who you were. But honestly, isn't that the reason you went away in the first place? To lose yourself in the rhythm of another city, to make another place home, to live a life that otherwise might not have been accessible? I know that, if these are going to be my glory days, I'll have them filled with tales of adventure: Kiki the Explorer, traversing the galaxy! Doesn't sound so bad, does it?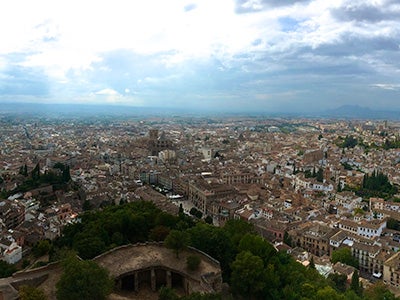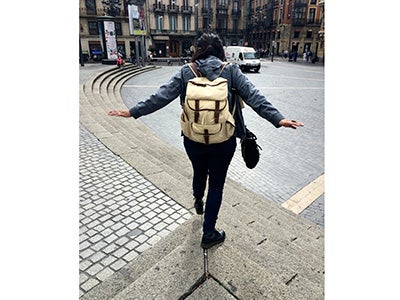 Well folks, that's a wrap! Thank you for giving me the opportunity to share my life (and sometimes inane thoughts) with you. Hordes of homesick, souvenir-laden students are currently making their way through metros and airports, so be kind to us. In the words of Patti Smith, "We were as Hansel and Gretel, and we ventured out into the black forest of the world." Well now we're coming home, maybe a little weary and bleary-eyed, but filled with memories and daydreams nonetheless.

December 5, 2014
I am a self-proclaimed couch potato. So, in an effort to keep my curiosity and will to leave my apartment on the weekends alive, I saved some of the tourist hotspots of Madrid for this month. And they did not disappoint.  
The most obvious visit: El Palacio Real. Madrid's royal palace is beautiful, but if I'm to be honest, it's slightly underwhelming on the outside. However, the moment you step inside…BAM! Colors, exquisite fabrics, paintings, vaulted ceilings with carved, themed images to match the purpose of the room, sculptures, miniatures and the throne and royal crown in all their glory. Sadly, pictures inside the palace are not allowed, so you'll just have to let your imaginations run wild! The palace courtyard is enormous and looks directly onto the Almudena Cathedral, which just so happens to be the next place I visited.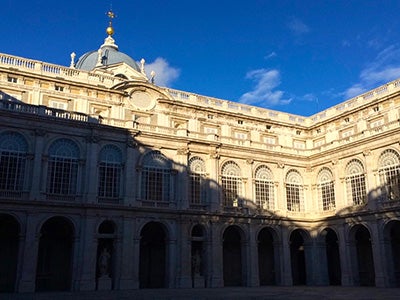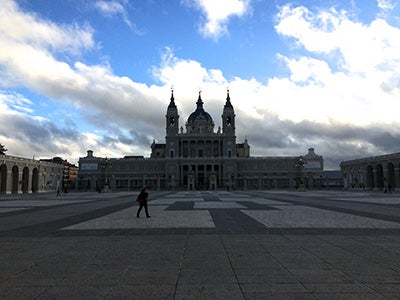 This cathedral is architecturally astounding. According to the very knowledgeable gentleman I ran into, it mixes neoclassical, neo-gothic and neo-Romanesque styles: the result is surprisingly minimalist, but astounding.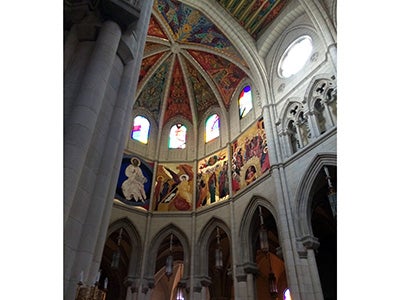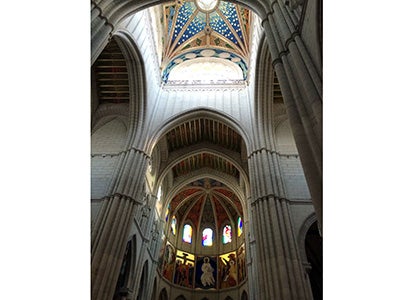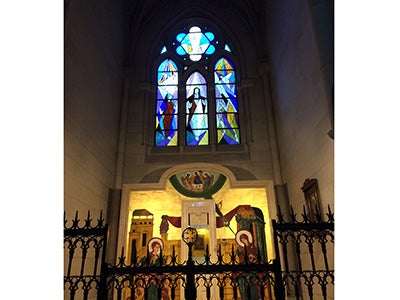 Another weekend I went to El Rastro, a giant flea market that is simultaneously a street vendor's paradise, a thrifter's gold mine and a casual browser's nightmare. Despite the fact that the area was more stuffed than me after Thanksgiving dinner, it was the perfect place to buy unique souvenirs and gifts as well as talk to and stroll with locals. And, as if that wasn't enough, the most talented Spanish street band I have ever heard played classic jazz standards like
All of Me
and sang with beautiful, heavily accented voices.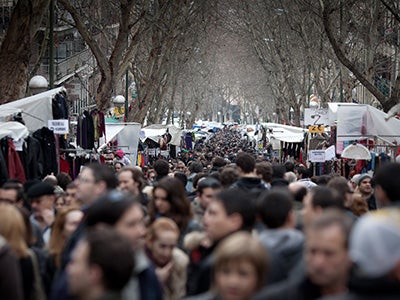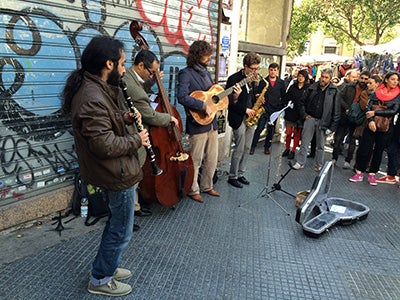 Last, but not least, I visited the Botanical Gardens next to the Prado Museum. Parts of the grounds were beautifully manicured while others were wilder. Even in mid-November flowers were blooming, giving off their calming scent to those who deign to stop and smell. Although this garden is one of the most captivating I have ever seen, there was a sense of loneliness to it. It just sits there in the middle of a bustling capital ready to give explorers, young couples and botanists a respite; just waiting until the moment it's needed. Melancholically dramatic, I know, I suppose nature has that effect on some.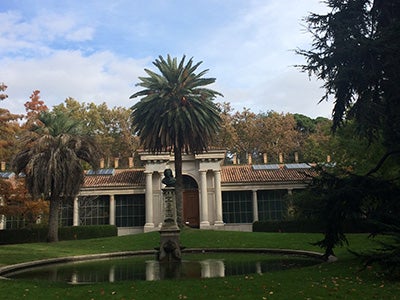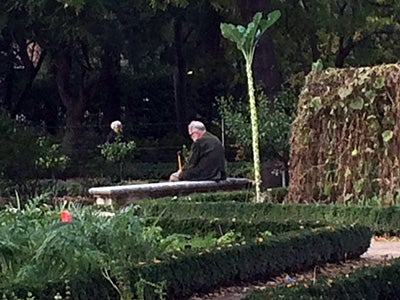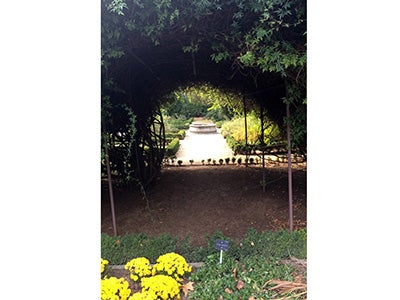 On an unrelated note, I have finally found my favorite place in Madrid to read. As a bookworm with a snobbish habit of only reading in perfect settings, this is a huge deal for me. One chilly day, while strolling through Buen Retiro Park, I was on one of the bridges, just listening to the water flow. I look over to see where the stream under the bridge leads and I see a giant palm tree with large, droopy green fronds that almost touched the ground near the bank of the stream. I walked over, stepped through the fronds and beheld the place that will forever be special to me. After wrapping a blanket around my shoulders I cracked open my book and read under the shade of that enormous tree, listening to the water babble by; pulsing like the heartbeat of the city.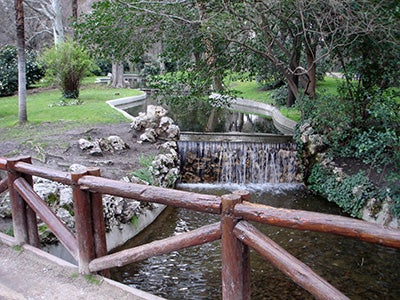 October 20, 2014
Good news! I have lost my anxious Spanish stutter and can now talk in multiple tenses about many things including—but not limited to—what I was like as a kid (quiet, curious and very awkward, in case you were wondering…), things I did today and yesterday, and how sick I am. This week I will take on a feat of gargantuan proportions: future tense and subjunctive!! Okay, so it's really not impressive when you list it out this way, but believe me this is a BIG deal.
What's helping me even more than my extremely patient Spanish teacher is my extremely awesome intercambio, Laura. The way it works is she speaks in English, I speak in Spanish, and we correct/help each other with grammar and new vocab. For our first meeting we joined her brother and friends and a good portion of the Madrid youth in a game of Survival Zombie. And yes, it's as awesome as it sounds. The event took place in this huge plaza with warehouses that used to be butcher shops, but have since been turned into museums, called Plaza Matadero.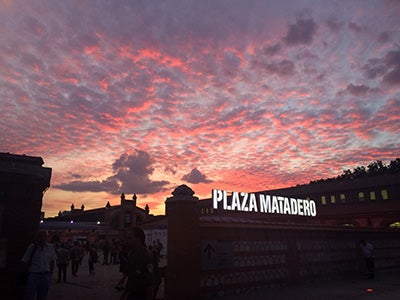 The game went something like this: All 'humans' get a green arm band and a packet of clues that they have to solve in order to find the 'medic' who is the only person with the 'vaccination' that will prevent you from being Zombie-fied. Once you find the medic, he crosses your arm with a red X and you are, for all intents and purposes, safe from being attacked. Oh yea, and while you solve these clues, 'Zombies' are hiding and chasing you around the plaza trying to catch you and figuratively eat your brains. It took a lot of brainpower, a lot of running and a lot of translating to come out of this game as humans, but alas victory was ours!! We celebrated by taking a picture with our new Zombie friend.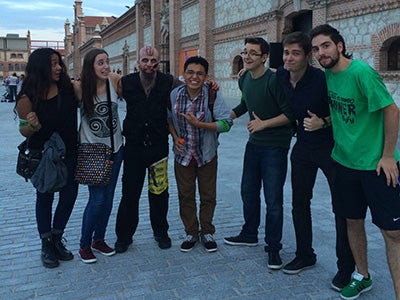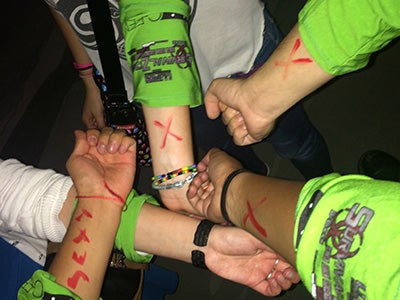 This past weekend I took a trip with some friends to Bilbao, a coastal town in the north of Spain. The main reason for this adventure was to see the famous Güggenheim Museum architecture, flower puppy and fire fountain. I'm happy to report that all of these quests were accomplished.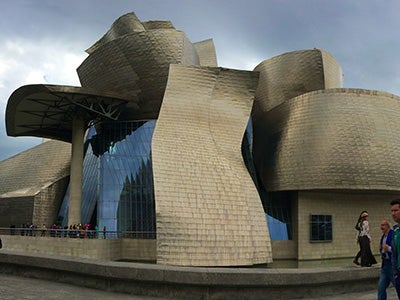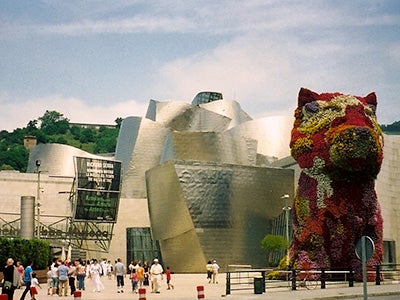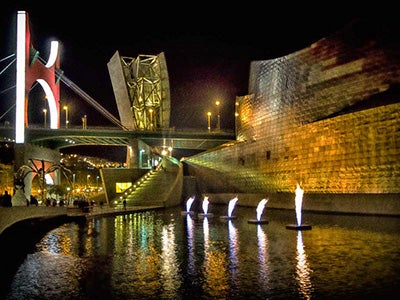 The city is comprised of a mixture of antique and modern architecture, is surrounded by a river, has random mirrors and light-up benches on the street, and has the best ham and melon I've ever eaten…EVER. Obviously these aren't the only defining qualities, but they do make the city a little more special.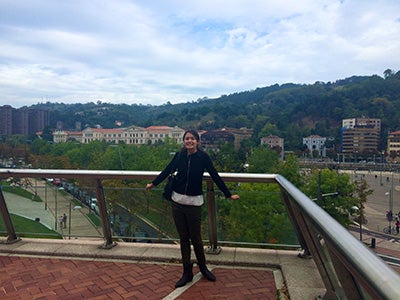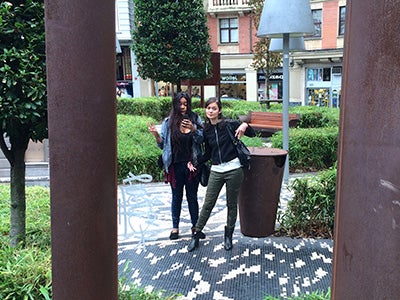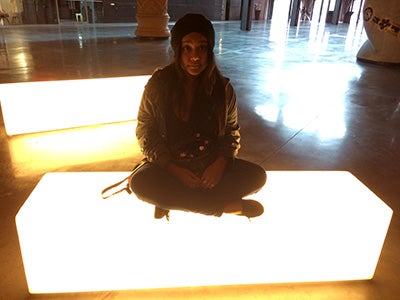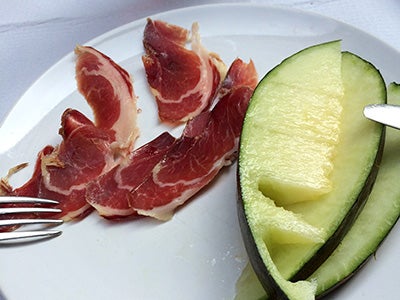 My experience in this town can only be described as magical. The city-dwellers were on a whole other level of contentment with their lives that it was hard to remember another world existed beyond the river. I decided that Bilbao is my favorite place in what little I've seen of the universe. As we walked to the bus station to begin our journey home, we spotted a rainbow, which I took as a sign that Bilbao liked us too.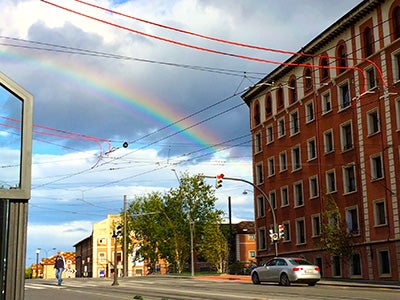 September 12, 2014
For someone with two parents who both speak Spanish fluently, I'm surprisingly terrible at Spanish. So here I am, in Madrid, taking four, two-hour Spanish classes a week and trying to talk to as many locals as possible. Madrileños are amazingly patient and encouraging when they see you're trying to perfect their beautiful language, even if you're failing horribly in the process. The first week was a blur of new and amazing experiences:
Moving into my apartment,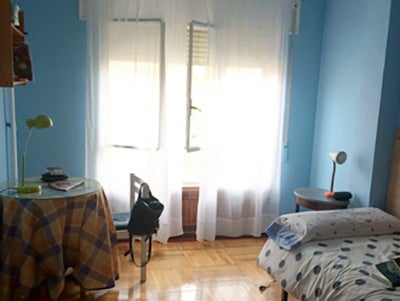 Walks in Buen Retiro (the Central Park of Madrid) and chats with extremely friendly sidewalk musicians,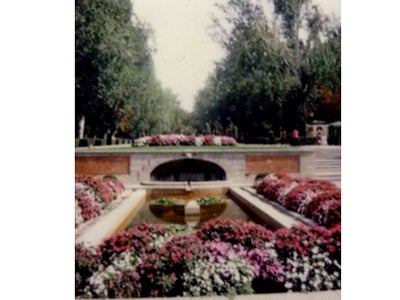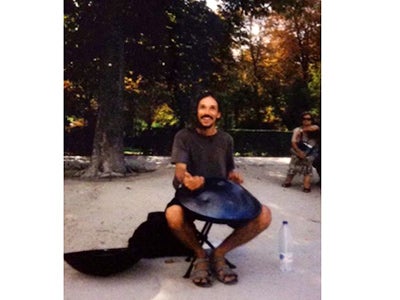 A day trip to Segovia to see the aqueduct and eat the famous cochinillo (baby pig),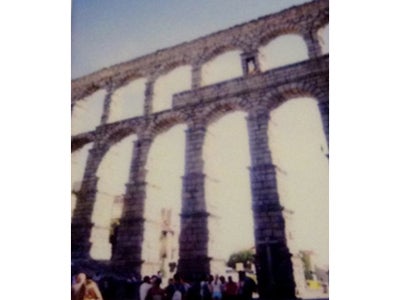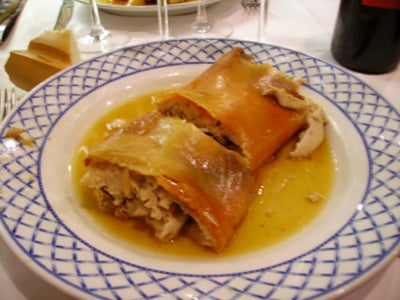 Walking tour of Old Madrid
And outings around New Madrid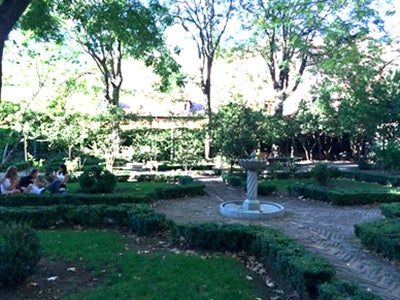 The whirlwind of new faces and strange places is overwhelming and exhilarating and exhausting in the best of ways. Madrileños eat an early breakfast around 8am, and then eat a second breakfast (shameless Lord of the Rings fangirl moment) consisting of coffee and a snack at 11. Lunch is always from 2-4. Always. Then they take a lovely siesta from 5-7 and don't eat dinner until 10 or 11. On weekends, partying youths find themselves at the discotecas at 1:30am and dance like energizer bunnies until the early morning at which point they go home and start the whole to-do list over again. Something about this schedule must be working for this country because every single person is rested, relaxed, and beautiful! How this is possible is a mystery that I have yet to solve. However, I remain hopeful the answer lies at the end of four more months of taking naps every day.
This past weekend I spent seven hours on an overnight bus and sleepily stumbled into Barcelona on Friday at 6 am with 10 of my newest friends just to learn that you can't check into a hostel until noon and that most places don't open before 9 am. So we stashed our luggage in a tiny closet in the basement of the hostel and decided to kill the next six hours by wandering around in our wrinkled bus clothes. We eventually found a tiny café that was more than willing to fill us up with coffee, fresh-squeezed orange juice, and pastries…lots of pastries.
After this much-needed refueling, we spent the rest of the time exploring the cathedrals and architecture of the Gothic Quarter and meandering down charming, graffiti-laden side streets. Incidentally, hundreds of pictures were taken. After (finally) checking into our hostel, we packed up and headed to the beach.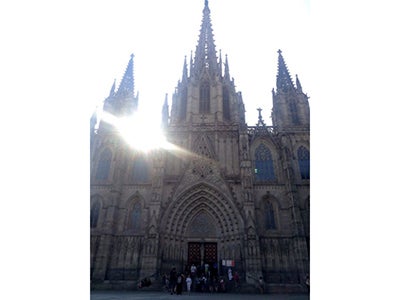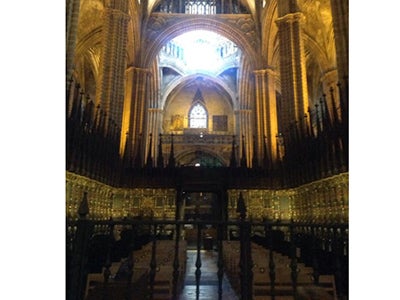 The rest of the day was spent sprawled out on the sand with frequent splashes in the refreshing, salty sea.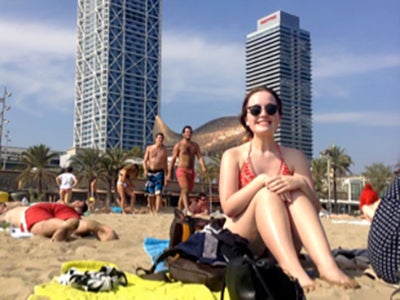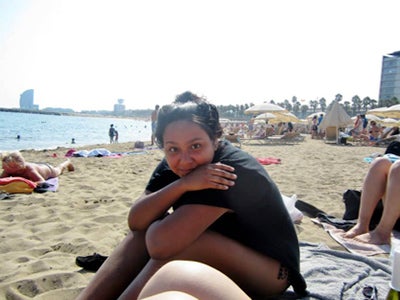 Saturday was spent at the Sagrada Familia and Guell Park where we were amazed by the view and by Gaudi's entrancing designs. That night we went to the Magic Fountain near Montjuic and enjoyed a World of Color-esque light show before heading out to a discoteca and dancing the night away.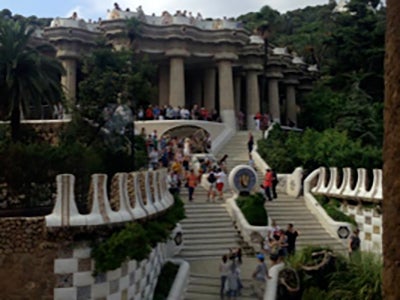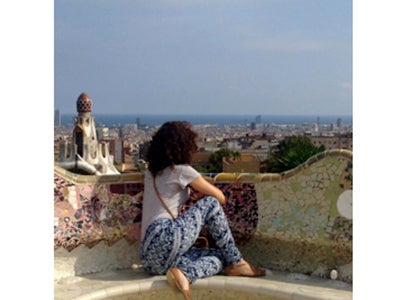 On the long bus ride home the next afternoon I watched the landscape roll past me, reflecting on the adventures already had. Among many thoughts one was reoccurring: I've never felt more content and energized than I have in these past two weeks. Living in Spain for four months is going to shape my entire outlook on life. And then I was lulled to sleep by the slow rhythm of the slow-moving bus, dreaming of a perpetual Spanish summer and the adventures yet to come.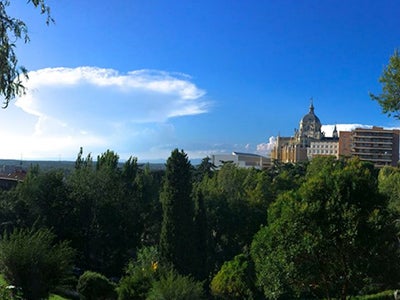 ---