Studying in Abu Dhabi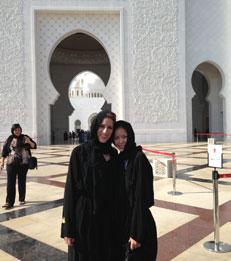 We went to Sheikh Zayed Grand Mosque and had to wear an abaya to enter, which is the traditional attire for women in the region.
Undergraduate student Alejandra Preciat blogs about her experiences studying abroad in Abu Dhabi.
January 29, 2013
This video is a little recap of my class at NYU Abu Dhabi. We learned about the Middle East and its cultures, markets, and business strategies.




During the class we were able to hear from speakers from organizations such as the Abu Dhabi Investment Authority, Mubadala Development Company and even on topics such as Islamic Banking and Social Entrepreneurship in the Middle East. We were able to learn more about the development of Abu Dhabi through visiting the sites of future projects such as Saadiyat Island (the future home of NYU Abu Dhabi) and Masdar City. We were also able to visit some businesses such as the Emirates Hydroponics Farm, Camelicious Dairy Farm, and DP World.

We were continuously learning and I am very fortunate to have had this experience.
January 9, 2013
Right now we are at a tour of Masdar Institute. Masdar Institute is an engineering and science graduate school located in the future Masdar City. This is the most amazing place I have ever seen. The city is elevated two stories above the ground and vehicle travel is done on the bottom level in magnetic cars. Solar panels cover the roofs and the entire design was created in the most environmentally friendly and sustainable way possible.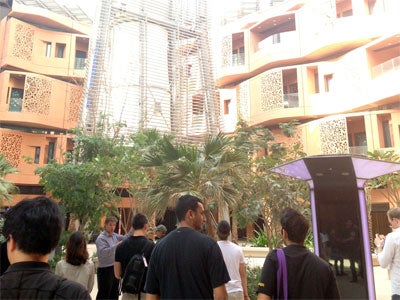 January 8, 2013
Because this is an intensive course, we have class, activities and group work throughout the entire day. Yesterday, we discussed two business cases in class as well as had a chief economist from Abu Dhabi Investment Authority (ADIA) come in and talk to us. ADIA is the largest sovereign wealth fund in the world and it is interesting to learn how the Abu Dhabi government is always looking out for the future. In the evening we also had a Big Bus city tour of Abu Dhabi. The picture shows part of Abu Dhabi's skyline.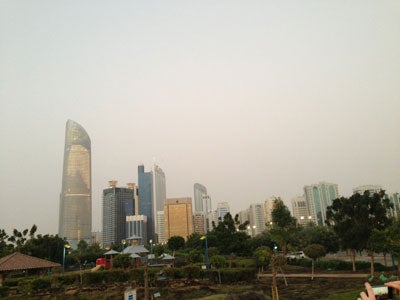 January 6, 2013
Cappuccino with 24-carat gold flakes at the Emirates Palace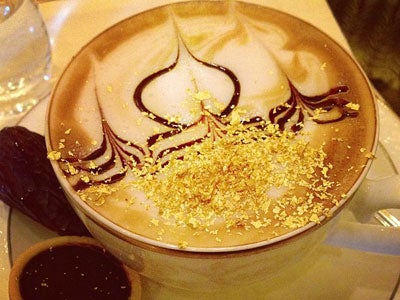 Read more
---
More posts by this author