Graduate Student Blog: Ashley Grand in Milan - Part 1
MBA student Ashley Grand shares her experiences studying abroad at SDA Bocconi.
Ciao tutti
!   
My name is Ashley Grand, and I'm very excited to be finishing up my last semester as an MBA student at NYU Stern, especially because I've been lucky enough to have the chance to spend it at one of our wonderful exchange partners – SDA Bocconi in Milan. Italy is a very special place for me because I spent two incredible summers here as an undergraduate, but I never had the chance to visit or live in Milan! Since graduation and my inevitable re-entry into the workforce are only a few short months away, I particularly appreciate the chance to take some time off to explore and enjoy Europe (oh, and to study a little too!).  
I love my cute apartment in the Porta Romana neighborhood near the city center – only a short walk from Bocconi's campus and close to plenty of restaurants, cafes, and fun bars where you can partake in the tasty (and economical) Milanese tradition of
aperitivo
. During happy hour (usually from around 6-8pm), you can enjoy a buffet of hot and cold appetizers for only the price of a drink. You can make an entire meal out of aperitivo, or you can snack until you're ready to move on to dinner. Milan has quite a diverse restaurant scene with options from all around the world, but so far I've most enjoyed being able to try the local specialties, like this incredible
risotto alla milanese
.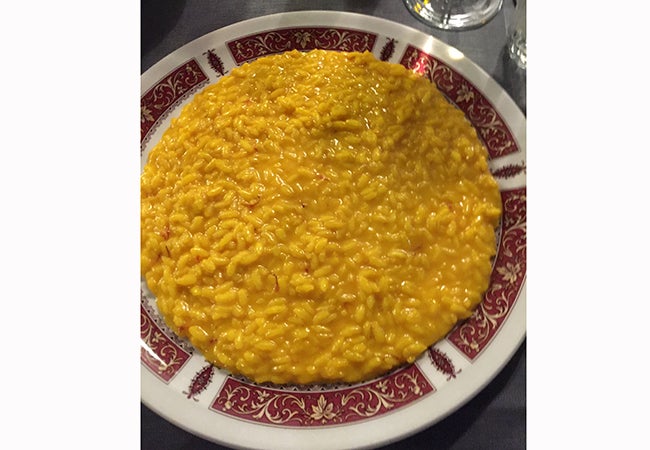 As an exchange student, I'm able to take any of the classes in the full-time SDA Bocconi MBA curriculum, and, for the most part, I am in class from morning through early afternoon. My classmates have come to Italy from all over the world, and there's even a decent-sized American contingent (especially among the exchange students), which makes me feel at home. After a few weeks, it is indeed possible to get tired of eating pizza and pasta every day, so sometimes we like to switch things up and grab burgers at a great Australian restaurant near campus.  
As you can imagine, I arrived at the perfect time of year to enjoy one of northern Italy's favorite winter pastimes – skiing. As an exchange student, I'm invited to participate in all kinds of events hosted by the student clubs, and, after my first week of class, I joined the Bocconi Ski Club for a trip to Madesimo, a picturesque resort town high in the Italian Alps near the Swiss border. Having not skied in years, I had an awesome (if slightly terrifying) time getting back on the slopes.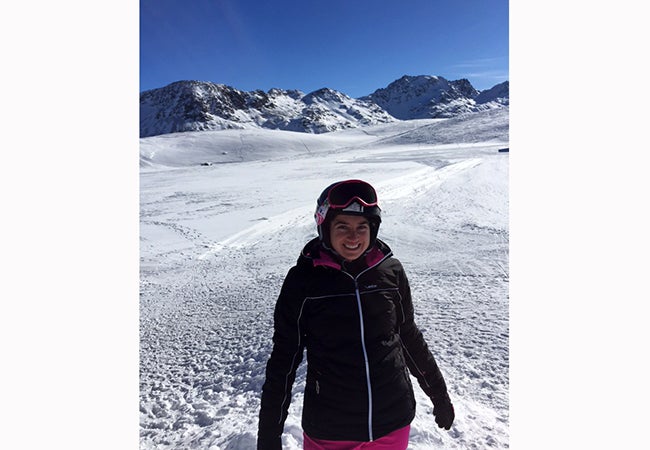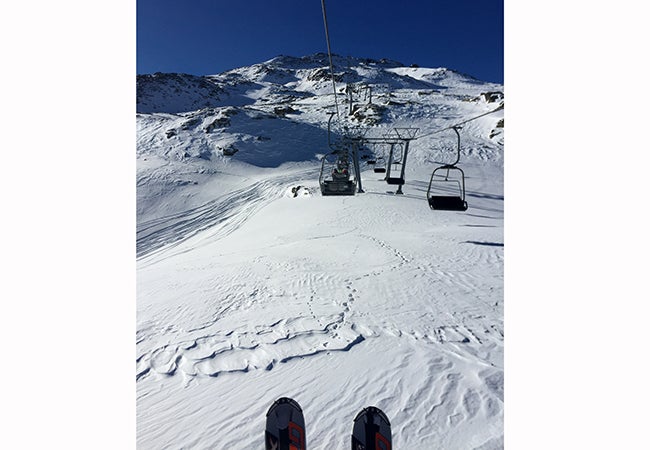 I also had the chance to try some typical regional dishes from northern Lombardy - the region of Italy where both Milan and Madesimo are located - including
pizzoccheri
(buckwheat pasta and potatoes smothered in cheese), polenta, and local meats (including venison and wild boar).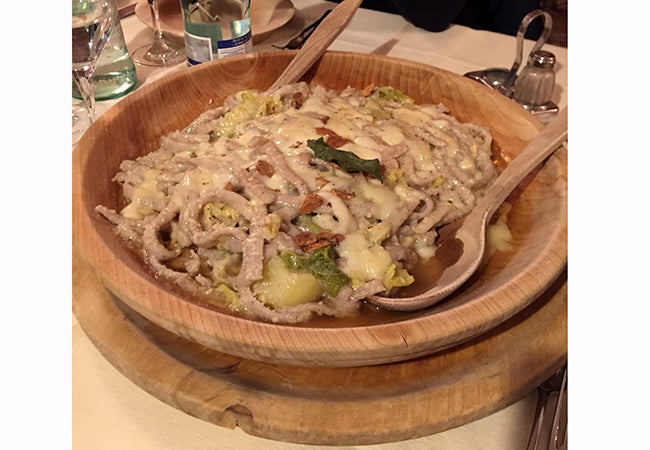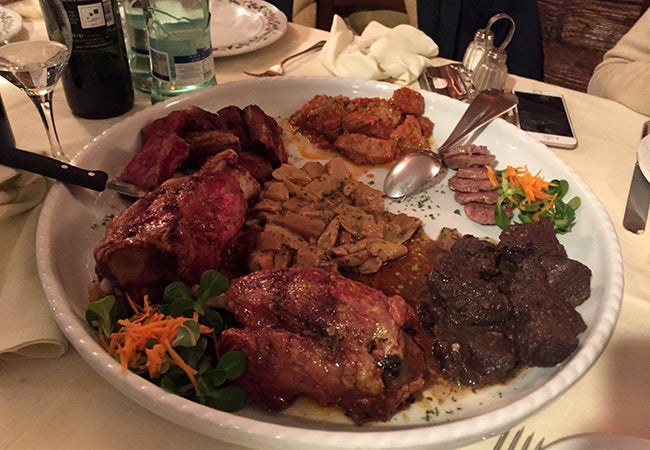 Back in Milan, there is plenty to explore when I'm not in class, from wandering the museums and grounds of the Renaissance-age Castello Sforzesco to climbing the stairs to the top of the elegant Duomo - something you're apparently not supposed to do when you're still a student (whoops). Superstition has it that if you climb to the top of the Duomo, you won't graduate, so we'll have to see what happens (it was worth it for the view, though)!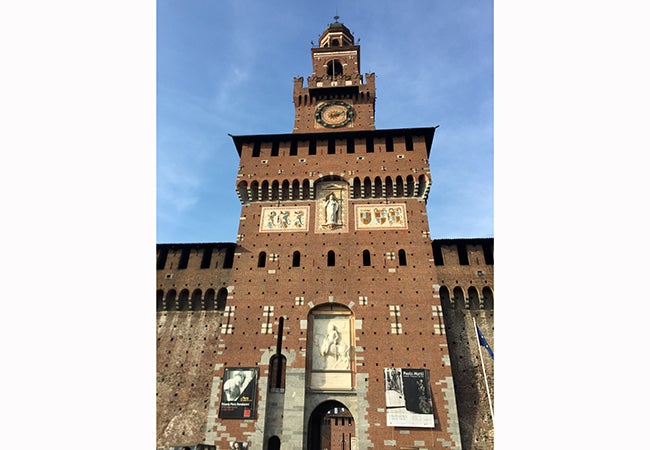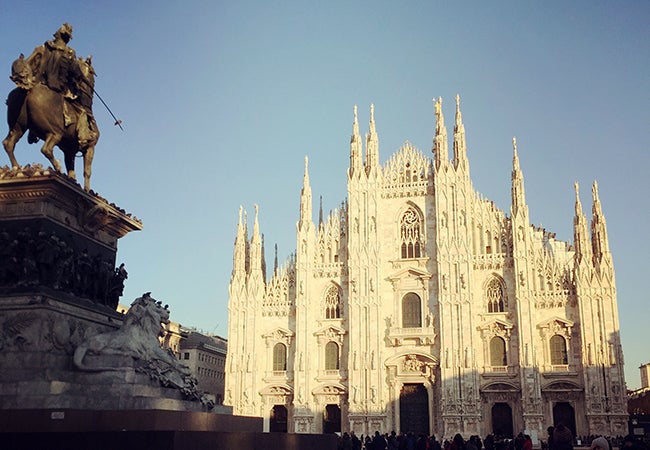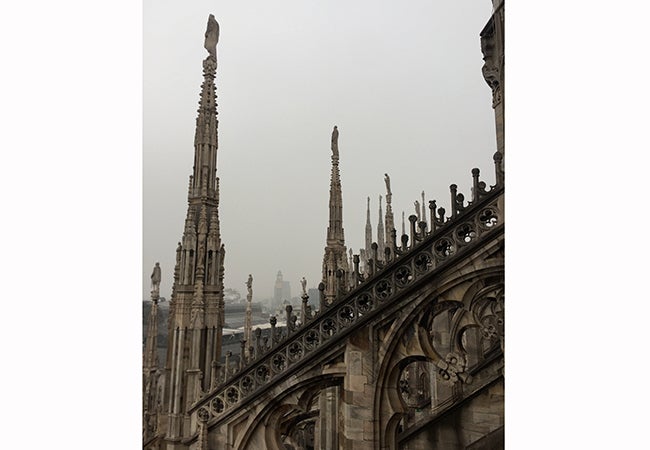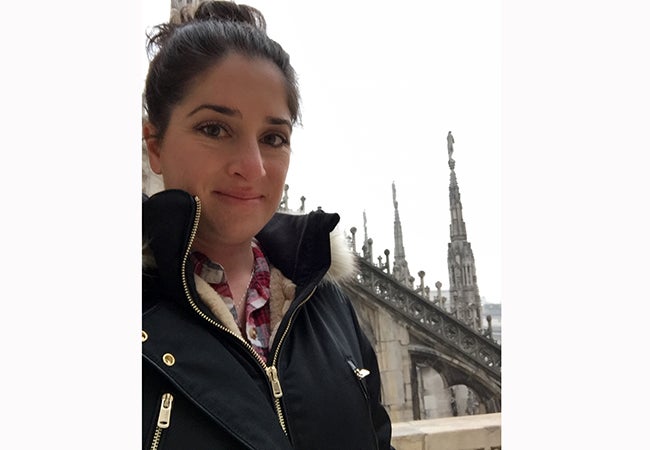 Just 40 minutes away from the city center by train, Lake Como is one of the most breathtaking places I've seen so far. Here I am in Bellagio – a bit more subdued than its Las Vegas counterpart – where I enjoyed a spectacular sunset and a lakeside aperitivo.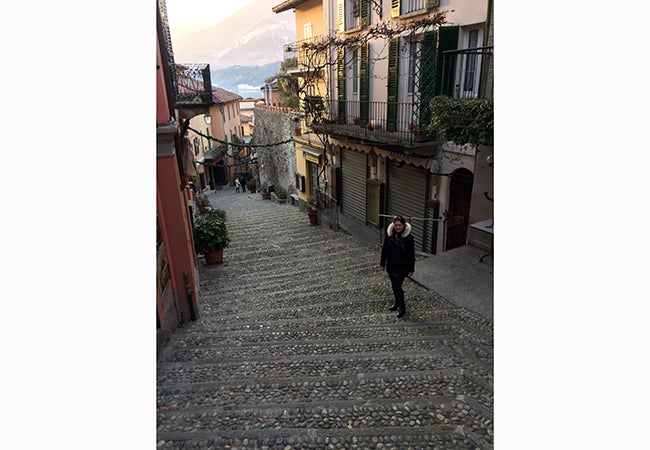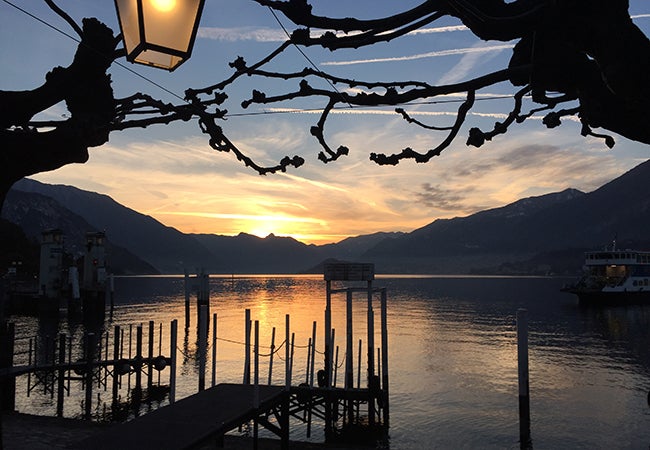 Milan is also a perfect base for exploring other parts of Italy and nearby countries, especially since Europe is so well-connected; trains and low-cost airlines here have fares that are very friendly to a student budget. So far, I've visited Zurich, Munich and even Liechtenstein!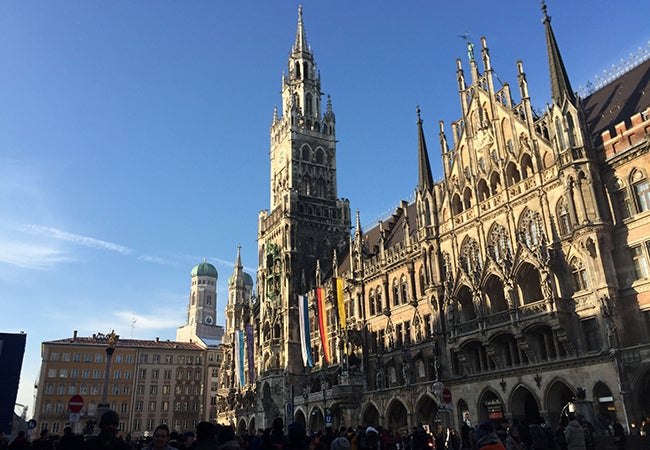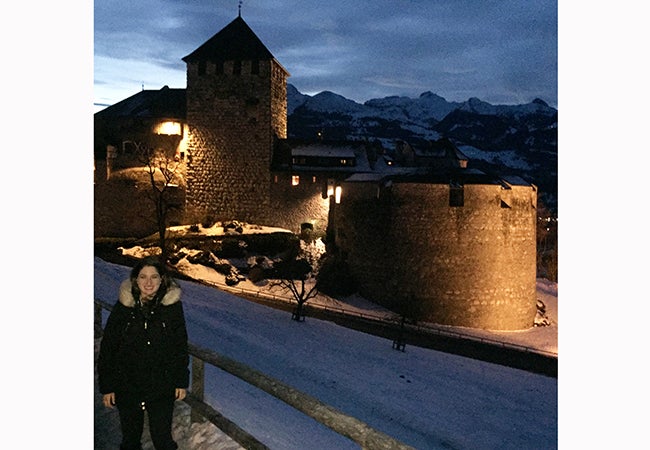 I have a few more exciting weekend trips planned that I can't wait to tell you about next time!  
---
More posts by this author