Bienvenidos a España
Undergraduate student Jonathan Wang blogs about his experience studying abroad in Madrid.
"
Bienvenidos a España
" greeted me as I made my way out of Madrid-Barajas Airport. I was ready for my four-month adventure/study-abroad experience/global food tour in Madrid and throughout Europe. In the two months since arriving in Madrid, I have eaten my weight in ham, cheese and bread, and I've witnessed the legend that is Cristiano Ronaldo score a hat trick in a Champions League match at the famed Estadio Santiago Bernabéu. There is so much to cover that this blog is only a small percentage of the true experience of studying away in Madrid.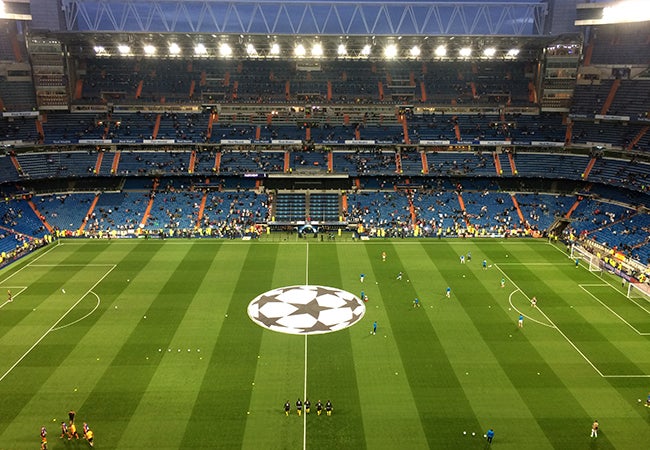 Spanish Culture
When I used to think of Spain, I would think of tapas, bullfighting and paella. What I found has been so much more. I've discovered that
Madrileños
, as the people of Madrid are called, are a very proud people. Whether it's Real Madrid or Atlético Madrid, or the custom of bullfighting, or the love for their country, Spaniards live and die by tradition. This translates over to various other aspects of daily life. First, speaking Spanish is just about 100 percent necessary in day-to-day activities. That's not to say students need to have prior knowledge of the language  – people here can tell we're foreigners and are willing to be patient with our limited skills (I spent my first week pointing and using hand gestures). Second, I really had to adapt to Spanish cuisine and change my everyday diet. Personally, I am someone who values healthy foods and juices as a part of my daily intake. Here in Madrid, it has been quite hard to find a decent salad or a constant, accessible source of fruits and vegetables. I do love Spanish food, though, and croquetas, patatas bravas and tortilla Española are delicacies that I will be sad to leave when I return to New York.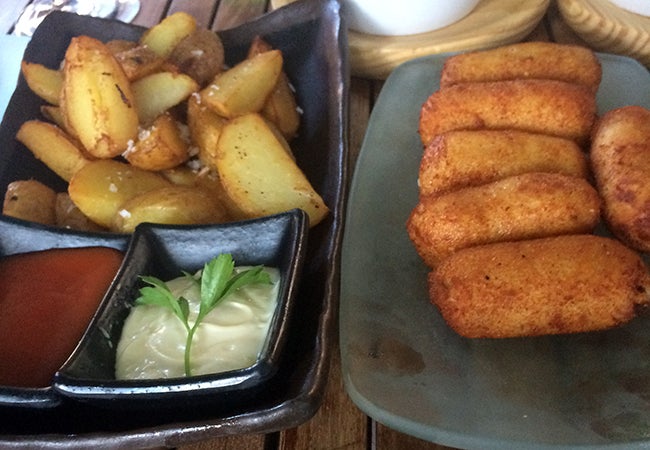 Classes Abroad
Studying in Madrid is so different than in New York. Class sizes vary from eight students in my smallest class to about 25 in my largest. Thus, I've been able to have close relationships with my professors and contribute to class discussion on a daily basis because the setting is so intimate. The downside is that class options are limited, and only two Stern courses are offered – Foundations of Finance and Introduction to Marketing. However, I have been able to take two politics courses that interest me and accelerated my learning of Spanish through the intensive course. Another surprise for me was the size of NYU Madrid's campus. I had thought that the campus would be similar to Tisch Hall in New York, but NYU Madrid consists of two buildings connected by a patio. At first, I was skeptical about how we could fit 80 undergraduate students into one academic building, but now I am happy the site is the size it is because it allows for students to interact almost all the time. It is very cozy and the patio is almost like the Third Floor Lounge in Tisch Hall – you can always find someone sitting outside or a group of students chatting.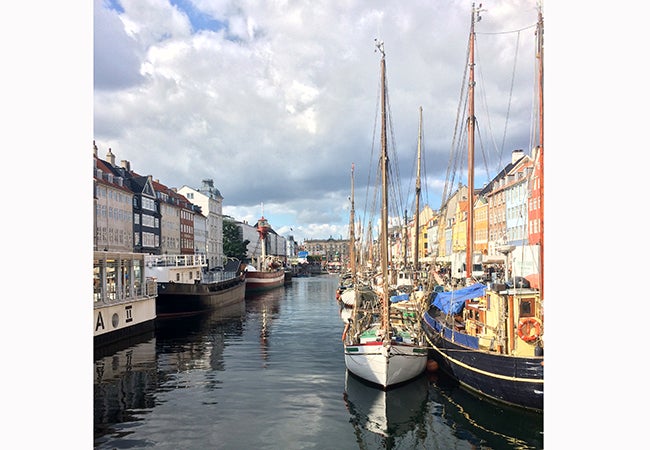 My Travels
What study abroad experience wouldn't be complete without some traveling? So far, I have visited 8 cities in 6 different countries: Barcelona, Valencia, Ibiza, Copenhagen, Paris, Lisbon, Brussels and, most recently, Berlin. I am flying to Rome this weekend and have London and Amsterdam scheduled in the weeks to come. The experiences I have had in these various European cities have been priceless, and I urge those planning to study away to take advantage of the convenience and (relatively) cheap prices of flights to explore new places. As someone who had never traveled to Europe prior to Madrid, I have been immersed in so many different cultures that I now see world events and history in a new light. I had the opportunity to be three feet away from the Mona Lisa, tour the European Parliament and visit a German concentration camp. These educational experiences have taught me history lessons that no textbook could ever replicate. I encourage prospective study away students to come with an open mind, try new foods and step outside of your comfort zone!
---
More posts by this author