Voices from Abroad
Bus Tours, Bangers and Brexit: A London Primer
Undergraduate student Matthew Robinson shares his experiences studying abroad in London.
Undergraduate student Matthew Robinson shares his experiences studying abroad in London.
Hello! I'm Matt, and I am studying in London this year as part of the Business and Political Economy program at Stern. Some background on me: I am a sophomore from Naperville, Illinois with interests in finance, politics, economics (you can see why I'm a BPE major), running, traveling and exploring different cuisines. I'm excited to be studying in London, which is a prominent financial hub in Europe and also at the heart of political discourse with the recent Brexit vote.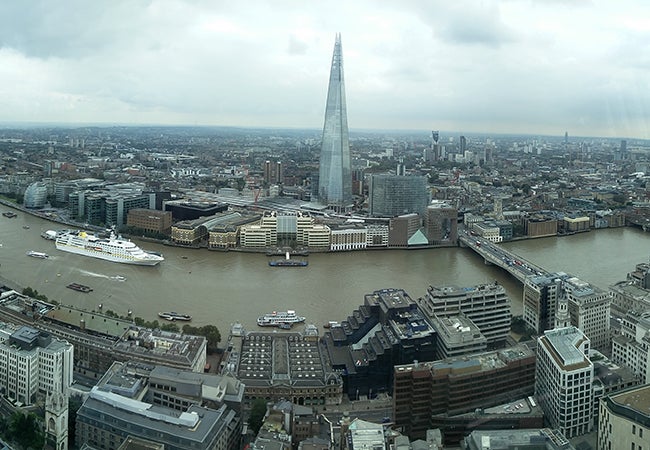 I must admit, I loved New York last year (growing up in the suburbs, I've always had my eye on city living), but I've been pleasantly surprised by the experiences in London that have been different from NYC. One big difference is the public transport system. Aside from being much cleaner than New York's, the double-decker bus and subway ("Tube") are quiet, passengers don't really talk or interact. If you've ridden the New York subway before, you'll know what I mean when I say it's quite lively. This environment does make it easier if I'm going over notes on my way to class.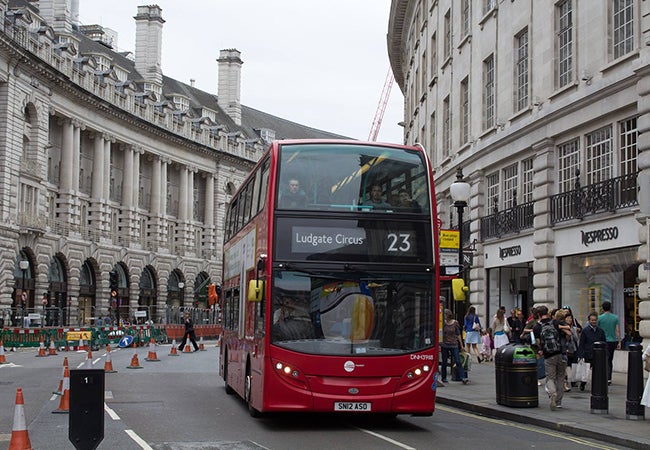 Another difference is that, unlike "The City that Never Sleeps," London sleeps and shops close at night. I miss having anything I could possibly need from food to who knows what less than a tenth of a mile away at all times—especially when studying late at night.
I mentioned that I enjoy exploring unfamiliar cuisines, but, well, the UK isn't known for its extravagant food. Fish & chips and bangers & mash are pretty good, but I miss the diverse restaurant culture of New York.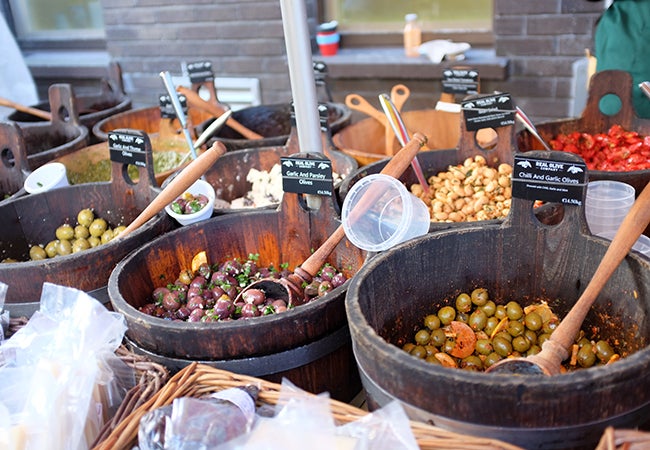 I am on the E-Board for the London chapter of the Stern Political Economy Exchange club (SPEX). We held our first event of the semester a couple weeks ago, a viewing party for the first presidential debate, and, yes, we watched it live from 2:00am to 3:30am—it's a good thing I didn't have class until 6:00pm the next day! It's great to be able to have a Stern club while abroad. On top of that, NYU makes it possible for us to participate in University College London's (UCL) clubs.
A great part about being in Europe is how easy it is to travel. Airfare is so much cheaper than in the States. I just got back from a fun trip to Ireland with three friends! We spent some time in Dublin, of course, doing the typical attractions such as St. Patrick's Cathedral and the Guinness factory, but we spent most of our time outside the Irish capital. We spent a couple nights on the west coast in Galway.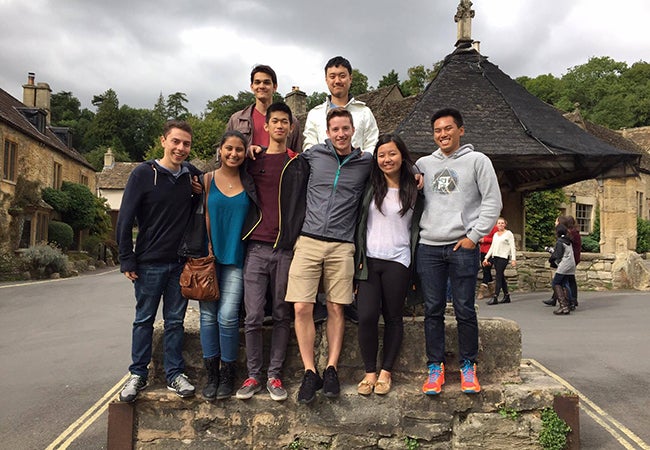 Galway is the 5th largest city in Ireland and home to a stunning cathedral and picturesque coastal scenery. We happened to be there on the evening of the All Ireland Gaelic Football Final, the biggest game of the year for this unique national sport. We were able to watch the game at a pub packed with locals.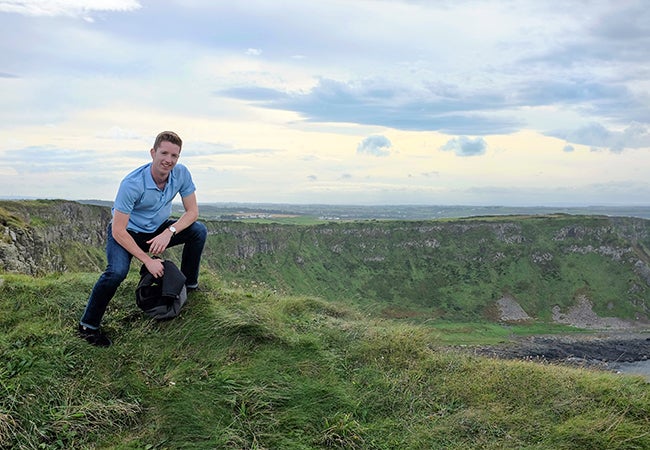 We also journeyed up into Northern Ireland, visiting Belfast and the Giant's Causeway. The cliffs of the Causeway provided some incredible scenery, which took on a unique shape due to an ancient volcanic eruption. In Belfast, we were able to learn about the past history and take a tour from a local cab driver, who gave a firsthand account of the more recent events, such as Bloody Sunday, that led to a wall being erected in the middle of the town. The wall has been signed by many famous world leaders, and the plan is to peacefully bring down the wall in 2023.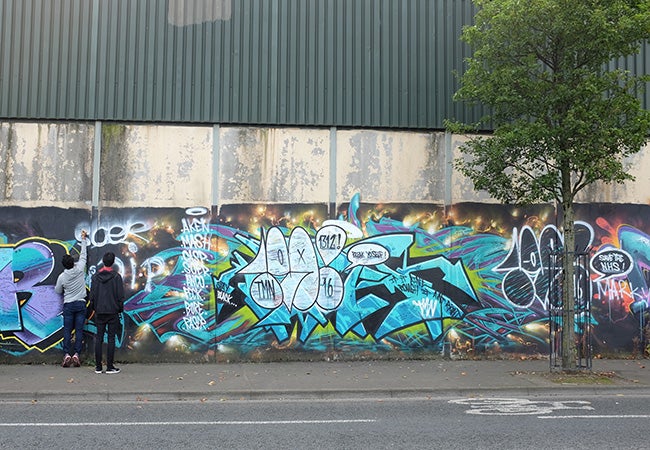 More locally, I've been able to travel around for different cultural events thanks to NYU. I had an excellent time touring The Cotswolds, which are little villages in the English countryside. I also got to see one of Shakespeare's play at The Globe Theatre and hear former Prime Minister Gordon Brown speak. There are many other additional NYU-sponsored trips and events I'll be partaking in throughout the semester.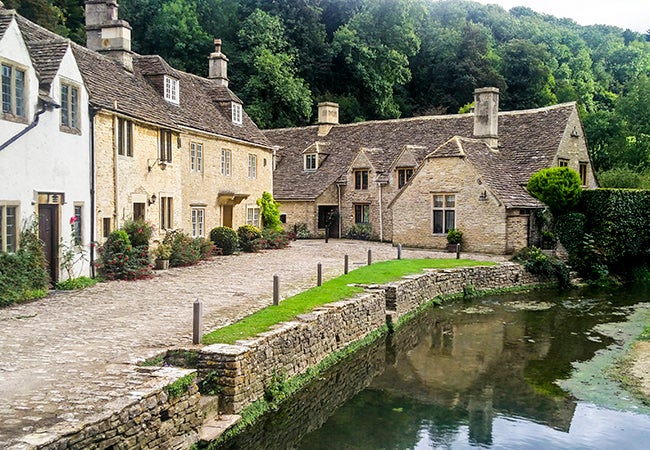 I'll be headed to Brussels in a few weeks, as Stern takes the sophomore BPE students to the European Commission as part of a mini-course every year. Check back soon for more on this experience and many others!
Cheers!