Pardon My French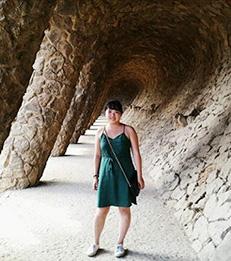 I've been absolutely enamored with Swedish culture and design for many years, so visiting my number one destination on this semester abroad was really a dream come true.
Undergraduate student Christine Lin blogs about studying abroad at HEC Paris School of Management.
October 20, 2014
Welcome back to the second installment of my adventures in Europe on the International Business Exchange (IBEX)! For a refresher, feel free to check out my first post below.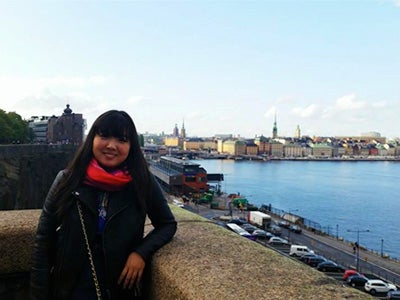 Midterm exams are in full swing here at HEC Paris. I like the variety of topics I'm learning so far. Some highlights: Beginner Français has taught me how to introduce myself in conversation and discuss basic facts about French companies, while Luxury Wine Marketing has opened up a whole new perspective on the centuries-old tradition of categorizing wines in the three major wine regions in France. Also, my Mergers & Acquisitions class is a thorough, detailed expansion of such topics as valuation.
Outside of the classroom, I have been travelling most weekends to become even more immersed in the study of European history and cultures. One of the most breathtakingly beautiful places I have ever visited is Claude Monet's residence in the region of Giverny, France.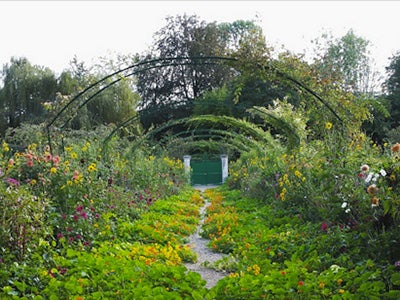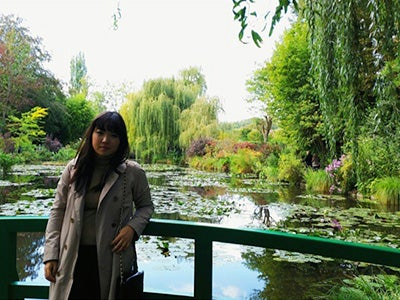 If you've ever been captivated by the idyllic nature scenery and colors of this Impressionist artist, I would highly recommend a trip to the place where such famous works as Water Lilies and Japanese Footbridge were created! The immaculately kept gardens and house create amazing context for a lifestyle and important art movement in French history.
In mid-September, I ventured into warmer weather with a weekend in Barcelona, Spain. While my tastebuds were treated with paella valenciana and natillas de leche, I also enjoyed the creations of Antoni Gaudí by visiting landmarks like La Sagrada Familia and Park Guell. The Festival of La Mercè also happened while I was there, so the night was filled with sounds of open-air concerts and traditional Spanish dancing. With all its architectural, artistic and culinary hallmarks, Spain is a treat for the senses.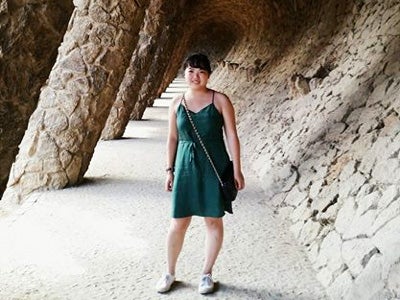 Next up, I flew to Stockholm, Sweden to visit the artsy Södermalm neighborhood, sing at the ABBA Museum and get my meatballs fix! I've been absolutely enamored with Swedish culture and design for many years, so visiting my number one destination on this semester abroad was really a dream come true. It gave me a sense of being back in my favorite Brooklyn neighborhoods, while maintaining its bright Scandinavian colors and hospitality. The city is to modern, ultra-minimalist fashion culture what Paris is to classic luxury goods, so needless to say this fashion lover was ecstatic to finally experience Stockholm's strong design sensibilities. I would return to this beautiful, forward-thinking city in a heartbeat.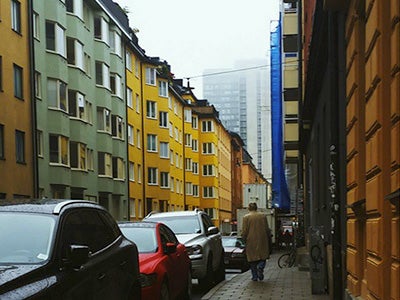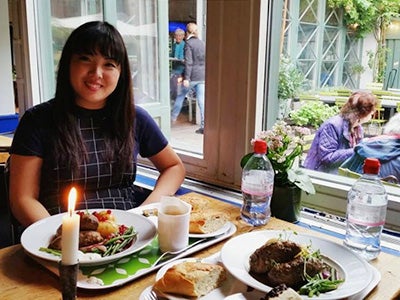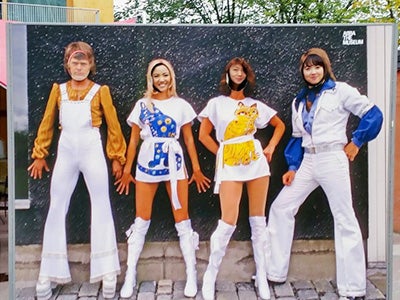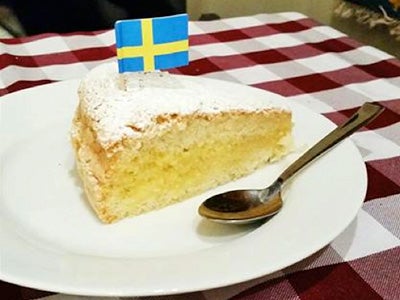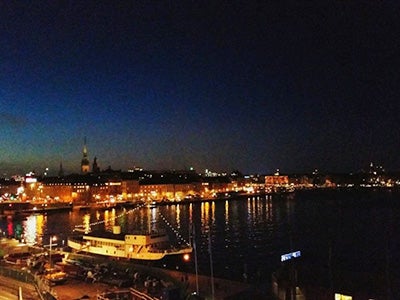 Last but not least, I decided to pay a visit to my friend and fellow Sternie Kim Pham (BS '14), who is living and working in Dublin, Ireland. After a month in Europe, it does come as a bit of a relief to be back in a predominantly English-speaking country! I highly enjoyed taking in the rich literary tradition of Dublin, which is home to some of my favorite writers like Oscar Wilde, James Joyce and W.B. Yeats as well as the Library at Trinity College (one of the oldest research libraries in the world). In addition, Kim and I took a day trip through the Irish countryside and Cliffs of Moher, which is truly a spectacular natural landmark. Hearing the fisherman traditions of the Aran Islands and cultural quirks of locals gave me a deeper appreciation of Ireland than any cheesy St. Patricks' Day tropes could.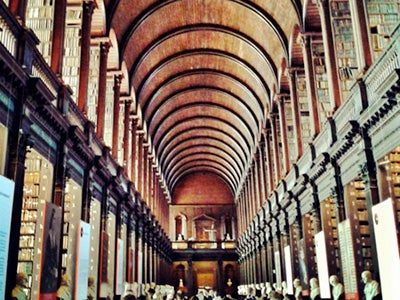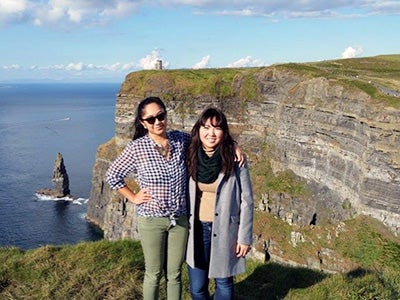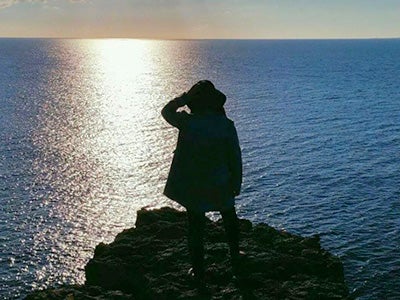 That's all I have to share for now! It's been a whirlwind month of travel adventures, making new friends and snapping an Instagrams' worth of memories. It's truly been inspiring to learn all of the cultural singularities, historical contexts and heritage that make up these remarkable European cities. Diving headfirst into these experiences helps me to better appreciate people from all backgrounds and ultimately myself.

September 17, 2014
Greetings from Paris! My name is Christine Lin, and I'm currently a junior in the Stern Undergraduate College studying abroad at HEC Paris School of Management. My concentrations are in finance and marketing with a minor in computer science. I'm participating in the
International Business Exchange (IBEX)
program, which sends Stern students to 20 partner schools around the world.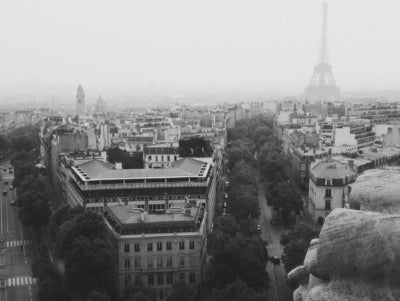 A Very Different Campus Experience
As I type this from my dorm room, I'm well into my third week at HEC and really enjoying the experience so far! The school is located about 45 minutes outside of Paris in a town called Jouy-en-Josas, so it's a bit removed from the hustle and bustle we're used to at a city school. The campus includes student dorms, a gym, buildings with classrooms as well as a beautiful lake surrounded by trees. After spending two years living in the heart of Manhattan, coming to HEC is quite a different experience from our bustling campus.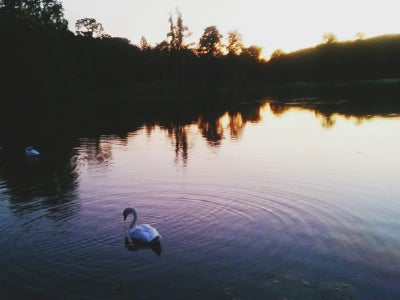 Exploring Around Paris
However, this is not to say I don't plan on doing my fair share of sightseeing! If you are as obsessed with art history, architecture and diving into new cultures as I am, Paris is a treat for the senses. During my first week, I was able to visit many historical landmarks such as the Arc de Triomphe, the Eiffel Tower, the Catacombs, the Palace at Versailles and the Louvre Museum. At the Louvre, I was excited to see so many famous pieces of artwork such as the Mona Lisa by Leonardo da Vinci and Liberty Leading the People by Eugène Delacroix. My exploration of Paris culminated in a fantastic boat trip on the Seine River that was planned as part of HEC's Welcome Week festivities.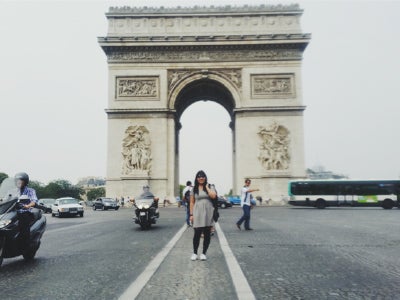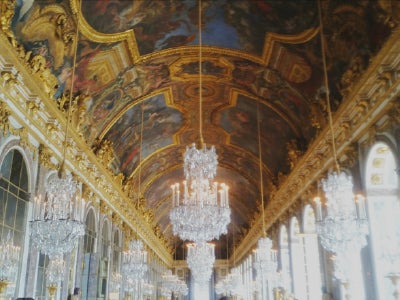 Class Is In Session: Academics on Exchange
This semester, I am taking six courses that will all transfer back towards my Stern degree. The finance courses I'm enrolled in include Mergers & Acquisitions and Project & Export Finance, which count as advanced electives; in addition, I am taking beginner French, French Culture Studies and a few business electives including Luxury Wine Marketing (can you get a more French-themed class than that?). I like the classes I've attended so far, but a few are structured as seminars that happen in six-to-seven intensive blocks so I have yet to experience them. Prioritizing a class schedule that would transfer credits back to Stern as well as fulfilling my interest in deep cultural immersion was definitely a big advantage I considered when chosing my IBEX school.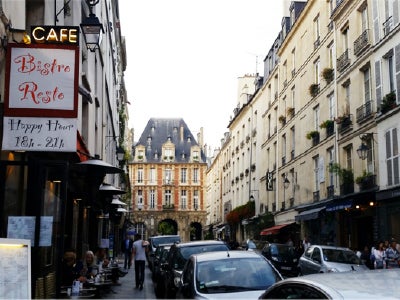 Pardon My French: Learning the French Customs and Lifestyle
Something you may have heard about France is that you're nearly expected to speak French when you are here – as a non-French speaker, I can confirm that Parisians are indeed proud of their culture but most are perfectly happy to help out foreigners! Bonjours and cheek kisses aside, I believe the most important rule of thumb for studying abroad in any country is to be humble, be open to learning from new experiences and to show respect to locals by brushing up on norms and basic phrases beforehand. I'm glad to be taking French through HEC because it will definitely help me get around and hear more authentic perspectives. Also, I have made a number of fellow international friends from such diverse countries as Morocco, Germany, Japan and Mexico who are equally excited to experience France for the first time.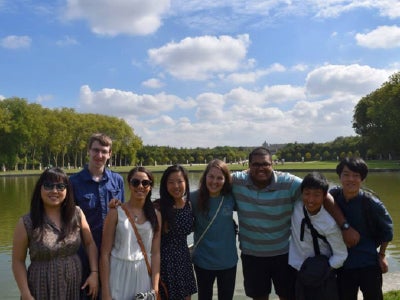 That's all I have to share for now! This weekend, I am taking a trip to Barcelona, Spain with friends, which kicks off my cross-country travel plans for the semester. Stay tuned for updates and thanks for reading!
Until next time!
---