Ryan McClaskey in Japan - Part 1
Graduate student Ryan McClaskey shares his experience studying abroad in Japan.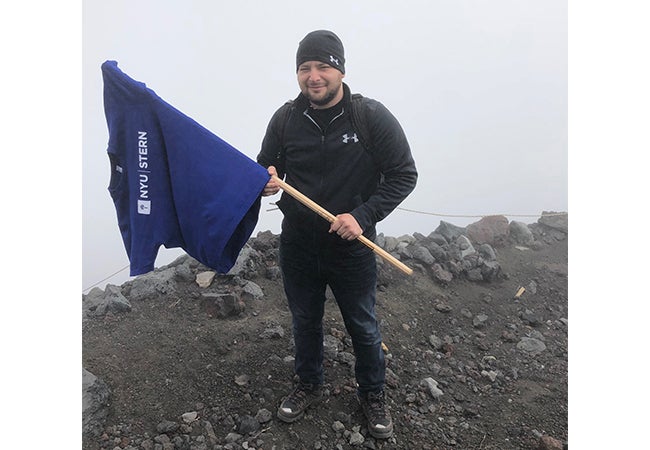 Hi all! My name is Ryan McClaskey and I am in the second year of the Langone MBA program. For the Fall 2018 semester I am studying at Keio Business School in Japan!
This isn't my first time studying in Japan. I studied abroad here for a year during undergrad and it was one of the best experiences of my life. When I was accepted to NYU Stern to get my MBA, I eagerly wanted to study abroad again through a DBI, but upon doing the research, I realized that a whole semester was also possible, even for part-time students. This seed of an idea slowly grew into my main goal for the first year of my program. Through much planning and effort, I was able to complete my Stern requirements, take a leave from work, and coordinate with my girlfriend's program, so we could study abroad together.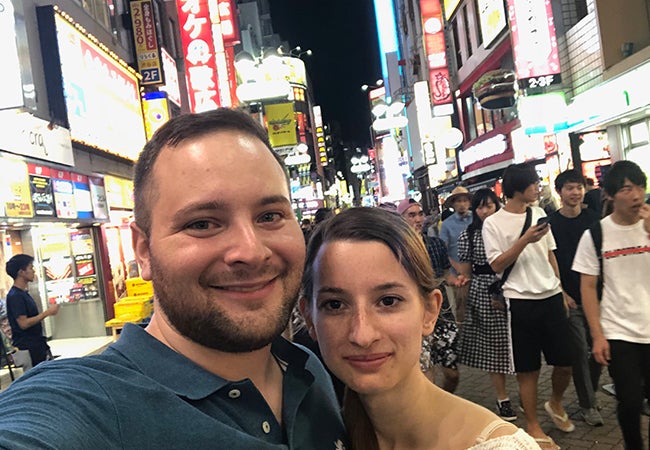 For the first few weeks, I jumped back into my old life and lived again with the host family from my undergrad days. It was really amazing to reconnect with them after so many years. They welcomed me back with some of my favorite meals, like the classic temaki (hand rolled) sushi.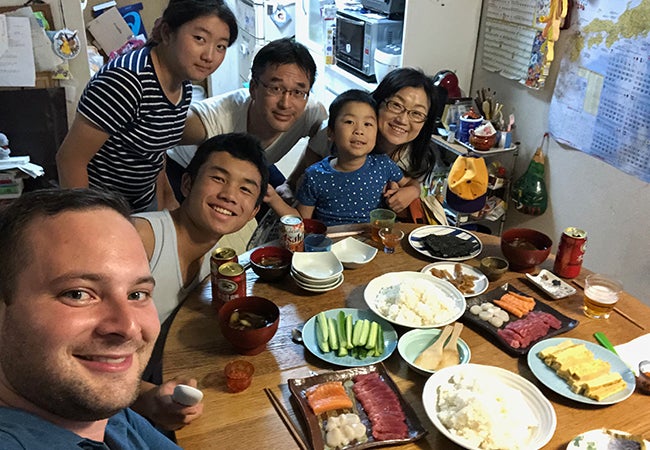 At Keio Business School, we have a selection of business courses in marketing, management, accounting with an international or Japan focus. In one of my classes, we have class trips to visit factories in Japan. In another, we learn about many Japanese companies through case studies. Aside from the business classes, I am also enrolled in an advanced Japanese language class. Since my undergrad days, I have been planning to take the N1 Japanese Language Proficiency Test and this was the perfect opportunity to sharpen my skills and take the test.
One of my professors here told me that Tokyo holds more Michelin stars than New York City, Paris, and London combined. As I am constantly surrounded by delicious food, it is not hard for me to believe.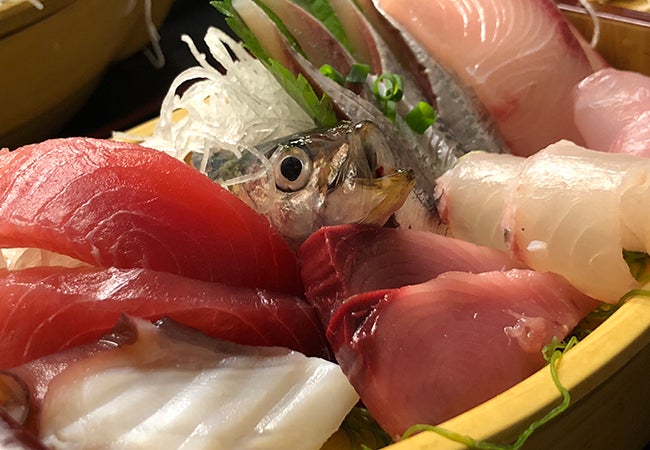 Lastly, studying abroad wouldn't be complete without being a tourist. So far, I have climbed Mt. Fuji, eaten sashimi at the world-famous fish market Tsukiji, visited at the Meiji Shrine, and seen the life-size Gundam in Odaiba to name a few. I plan to keep exploring other parts of Japan, including Hokkaido and Fukuoka. If I'm lucky, I might sneak off to Hong Kong to visit some friends and check out Victoria Peak. Either way, I'm looking forward to diving deeper into Japanese culture and having an amazing semester!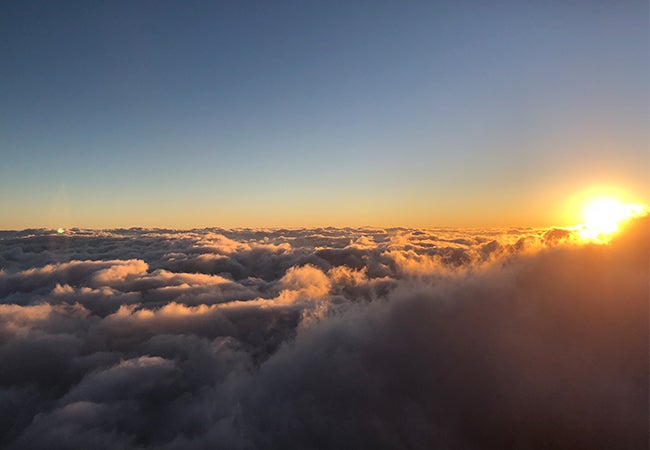 ---
More posts by this author