Undergraduate Student Blog: Natasha Lim in London - Part 1
Undergraduate student Natasha Lim shares her experiences studying abroad at NYU London.
Hello from across the pond! My name is Natasha, and I am a sophomore studying Business and Political Economy at Stern. As part of my program, I spend all year in London and just got back for the spring semester. A bit about myself: I'm originally from Singapore, but I grew up in Beijing, Perth, Shanghai and New Hampshire. Moving around so much, I was always intrigued by the role of government in shaping development, so the BPE program was the perfect fit.
Since returning to London, I've been exploring both England and Europe. Cambridge and Oxford showed me a different college experience, Budapest exposed me to a post-transition economy and Iceland was very cool – pun intended. If you love to travel like I do, London is the perfect NYU study abroad site.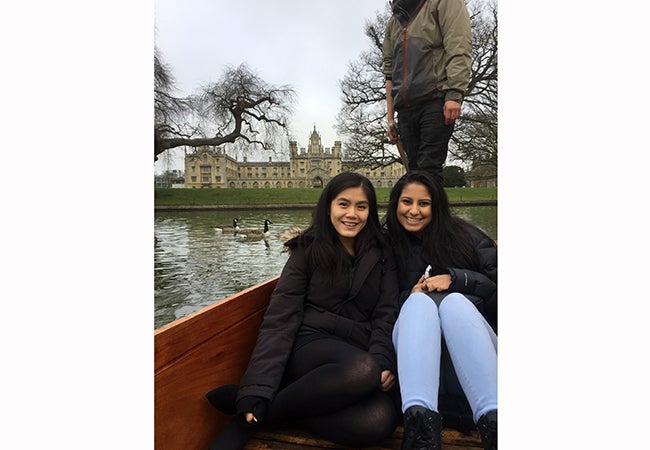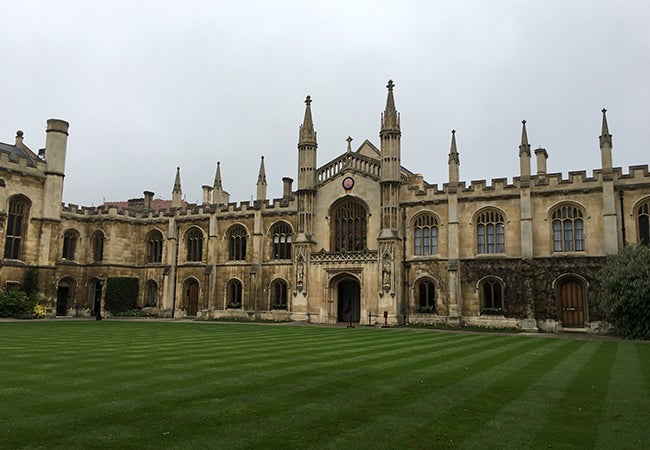 In Cambridge, I did what all tourists do – punting. My friends and I toured the town of Cambridge in the comfort of a punt. A punt is a flat-bottom boat used in small rivers and is steered with a pole pushing the river bed. Unfortunately, our guide didn't let us give punting a try, but I'm sure there will be a next time. We also visited different colleges and learned about an interesting Cambridge tradition. In some colleges, students are not allowed to walk on grass in college courts as this privilege is only reserved for Fellows. So if you ever visit, don't step on the grass!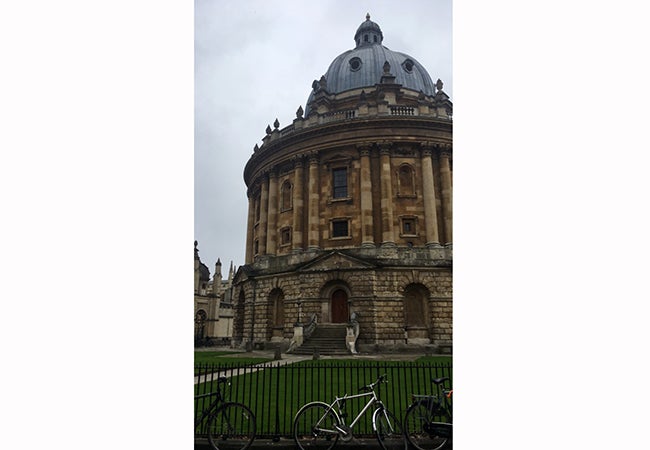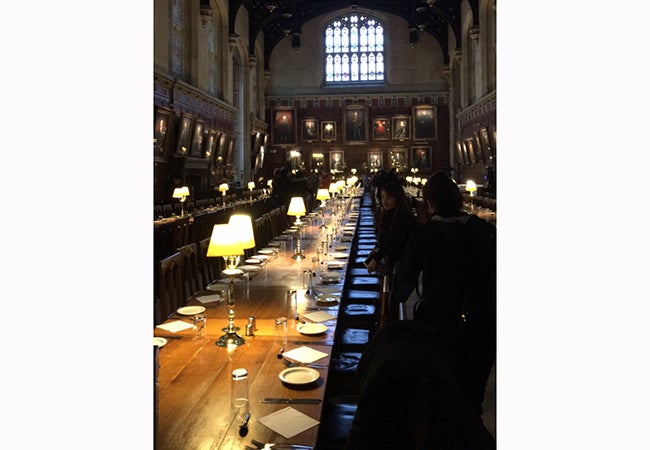 Just two hours away lies Cambridge's rival school – Oxford. Though the town of Oxford is a lot bigger than that of Cambridge, it is just as beautiful. Because I have a few friends attending university there, I was lucky enough to get personalized tours. Like the academic institution it is, Oxford has university libraries as well as college-specific ones. Every college has its own library with books that are over 200 years old. I also visited Christ Church's dining hall – a.k.a. Harry Potter's Hogwart's Hall. There, students eat in gowns and have three-course formal dinners for less than five pounds.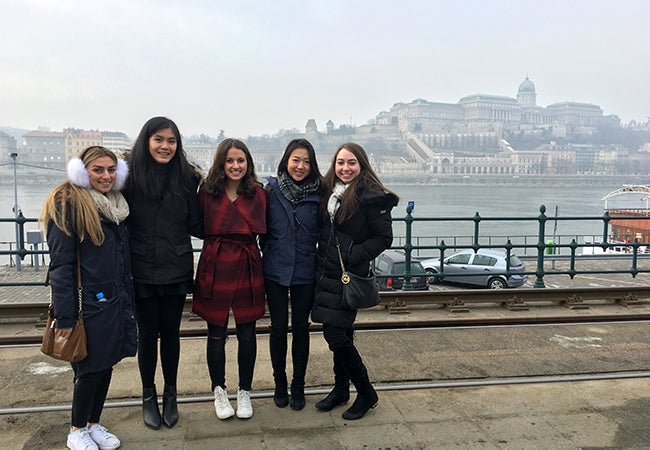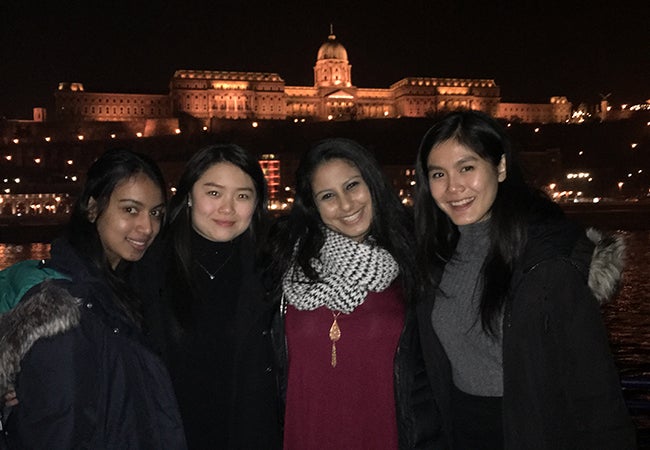 Outside of England, I visited Budapest for a short BPE course, "Transition Economies & the Changing Face of Europe." Our few days there were packed with speakers, a company visit and sightseeing.  As Hungary was once a communist country, we learned about the nation's transition to capitalism. In our free time, we also travelled around the city and visited Szechenyi Baths, a hot spring thermal bath. Stepping into 90 degrees Fahrenheit water is highly recommended, especially in the middle of winter. We even took a boat cruise dinner down river Danube courtesy of Stern.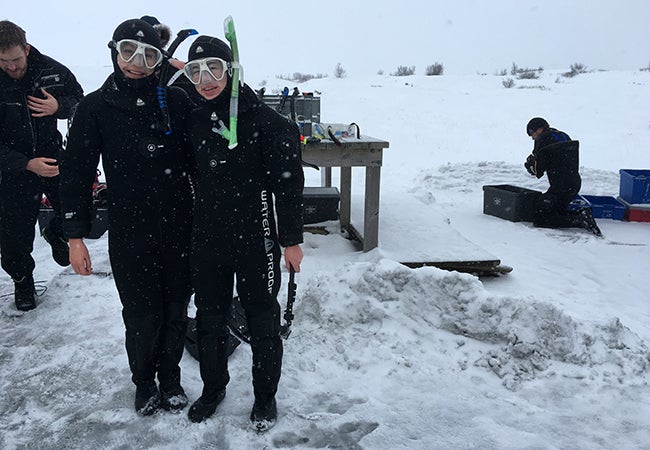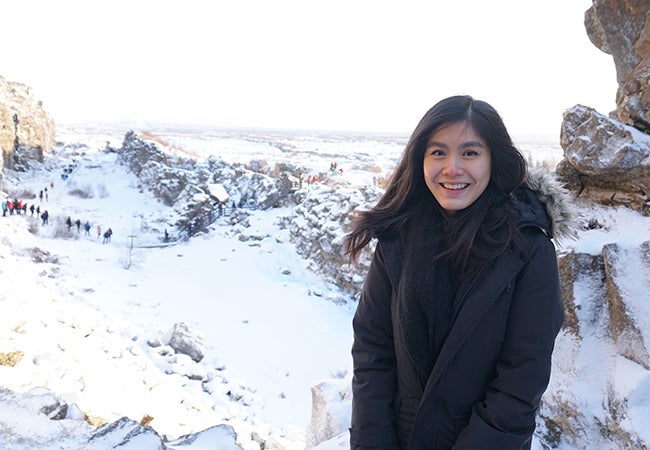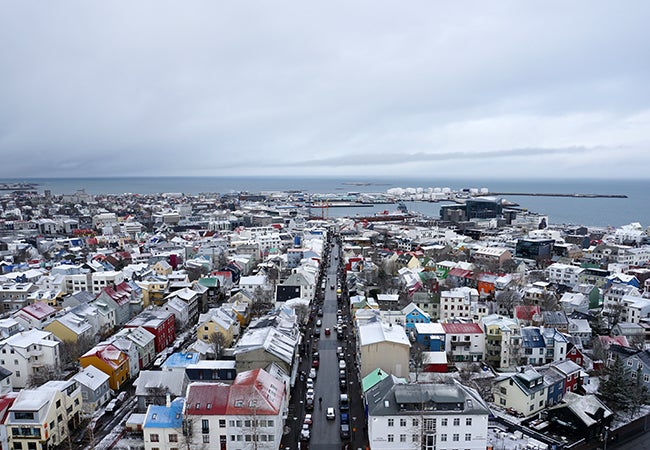 To explore a Nordic country, I ventured to Reykjavik, Iceland. My friend and I went with hopes of catching the northern lights, but, alas, we forgot to check the weather. Heavy snow stopped us from seeing the lights, but we had fun nonetheless. One day, we went to Þingvellir National Park and snorkeled between two tectonic plates. In the crack between North America and Eurasia, our fingers froze while we swam forward. Another day was spent visiting the country's waterfalls, geysers and mountains.Spring has been an amazing semester so far. Tune in to my next post for more adventures around England and Europe. For now, I'll head back to the study component of my study abroad.
---
More posts by this author