On Street Art, Sledding and Sightseeing in Europe
Undergraduate student Zichong Peng blogs about his experience studying abroad in Prague.
Hi again, everyone!
I can't believe how quickly time passes. In the time since my last blog post, classes have started, I have traveled to six countries and I have so many experiences to share with you.
Classes
Studying abroad is a great opportunity to take fun and interesting electives. One of the classes I am taking is called "History of Czech Architecture." It is taught by a Czech architectural historian, and the class primarily consists of walking tours of various buildings in Prague. During these tours, our professor takes us to locations that are usually closed off to the public. For example, we toured the upper floor of St. Vitus Cathedral in Prague Castle, a lavishly decorated wing of Prague Castle where the Rolling Stones were invited and the roof of the Municipal House.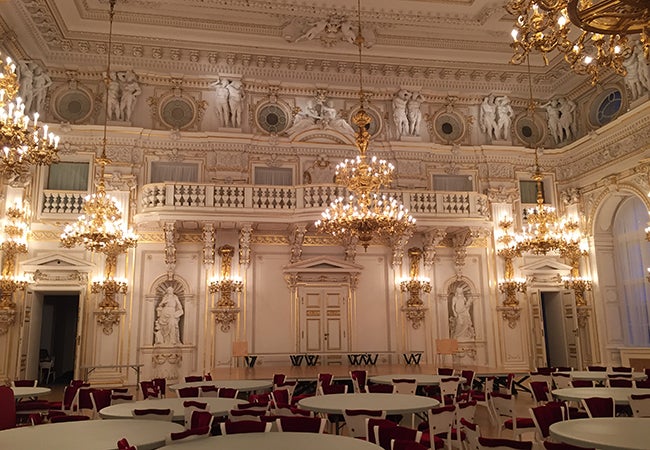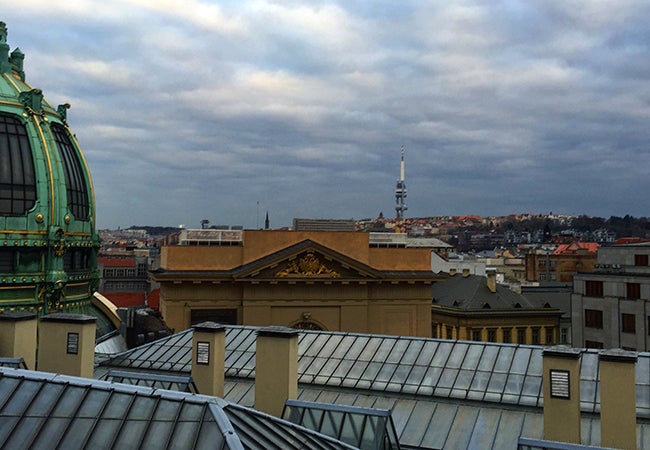 Travels
One of the greatest things about studying abroad is that you have great opportunities to travel. Because I am studying in Europe, it is really easy to get on a bus or a plane and travel somewhere. Some of the most memorable experiences I have had happened in Oslo, Berlin and Paris.
It was snowing the entire weekend I was in Norway, so I decided to scrap my plan to explore the city of Oslo and decided to see if I could do something in the great outdoors. So the first day, I decided to go sledding, but, because I wasn't expecting to do so, I was in jeans. That was not my smartest decision. By the end of the day, I was so cold, but I had an amazing experience. As a native of California, I have never seen snow so fresh and so powdery. It made me really want to go snowboarding. The next day, I went on a boat tour of the fjords, which are a group of islands around Oslo, and went on a hike around a lake in a forest.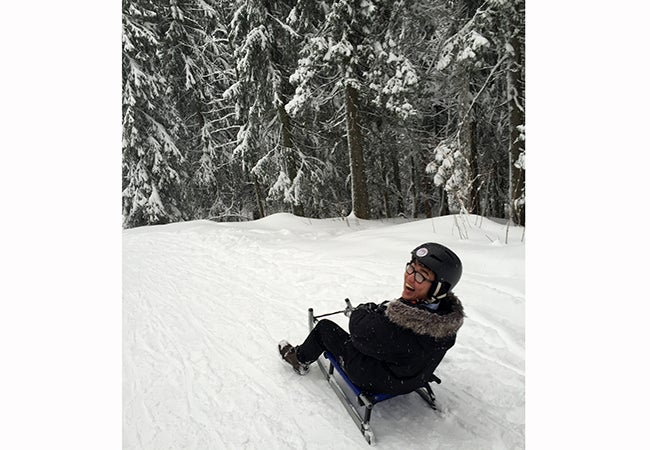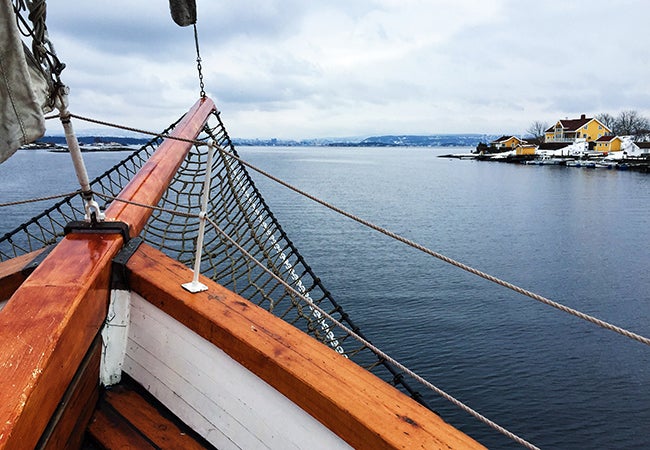 This trip really stood out to me because it is the only trip I have taken so far that has been so focused on nature. Unfortunately, I was not far enough north in Norway to see the Northern Lights, but I really saw how amazing our world is.
Berlin stood out to me because the city is so unique. For example, many areas are decorated with extensive pieces of street art, there was a really distinct cultural divide between East and West Berlin and over 80% of all purchases made using cash.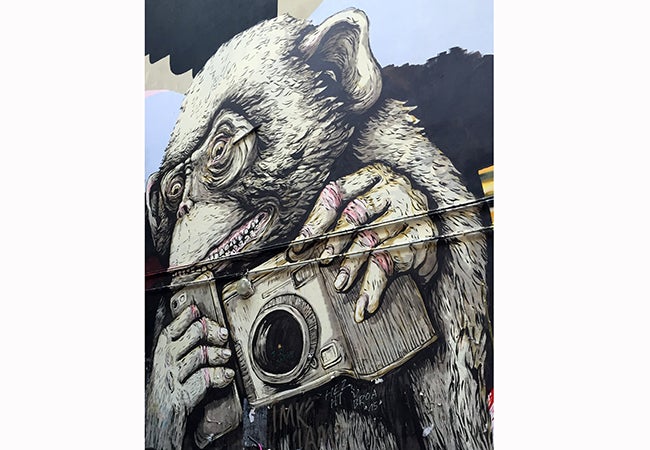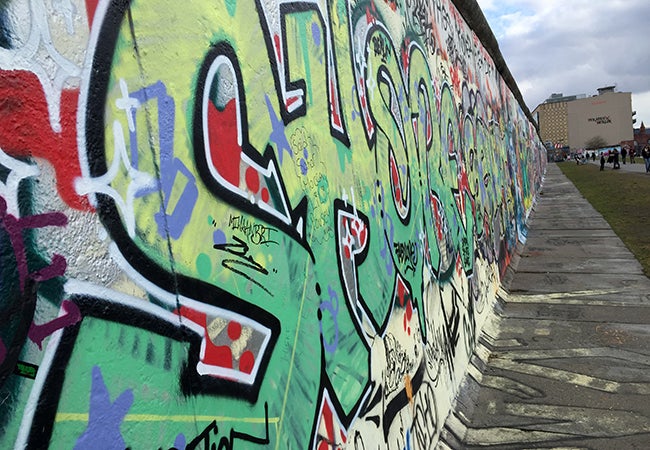 When I went to Paris, I visited many of the tourist sites like the Eiffel Tower, the Arc de Triomphe and the Louvre, but I also went with a friend who spoke fluent French and knew the city really well. In addition to all the tourist locations, I got a genuine taste of what Parisian life is like.  The coolest experience I had in Paris, though, was going to a restaurant called Dans le Noir. All of the servers are visually impaired, meals are eaten in total darkness and you don't know what you are eating until after you have finished.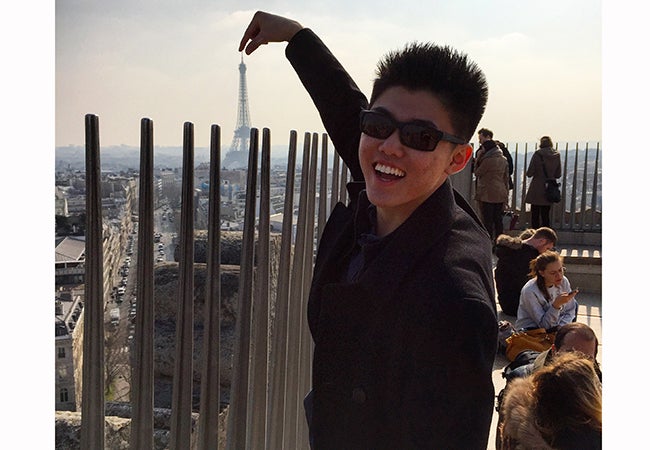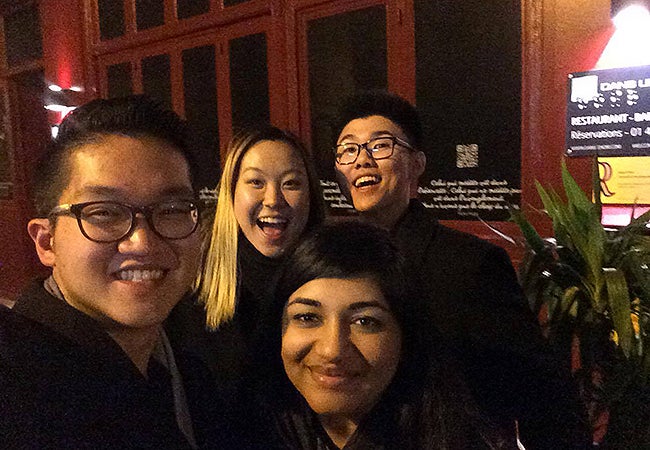 That's all for this edition! Now I have to study for a midterm and write a paper before I can finally go on Spring Break...
---
More posts by this author