Research Center Events
10th Annual Volatility Institute Conference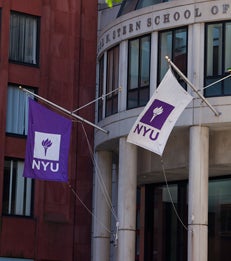 Date
: Friday, April 27, 2018
Location
: NYU Stern, New York, NY 10012
On April 27, NYU Stern's
Volatility Institute
will host its 10th annual conference entitled, "A Financial Approach to Climate Risk".
The conference will bring together leading researchers to discuss how the tools of risk management developed in finance can be adapted to the long term risks associated with climate change.
For more information on the event, including RSVP information and a full agenda, please visit the
conference website
.