16th Annual Luxury & Retail Conference: The Future is Omni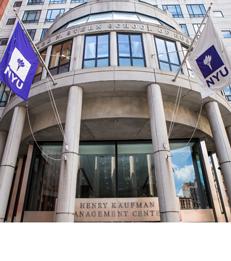 When?
Friday, October 28 from 12pm - 6pm
Where?
NYU Stern
Who?
All are welcome! We aim to bring together the broader NYC community into the conversation
The 16th Annual Luxury & Retail Conference is hosted by the Luxury & Retail Club and will explore the future of retailing with a focus on omnichannel. The luxury and retail space is highly competitive and ever-evolving; we're excited to highlight the strategies winning companies are adopting to remain at the top. The conference will include keynote addresses and engaging panel discussions with leading retail professionals, featuring prominent voices from LVMH, Jo Malone, Hill House Home, and more, followed by a networking happy hour. 
The registration deadline is October 18th for external guests. Please feel free to spread the word to your friends, family, and coworkers who may be interested in attending as well - we look forward to seeing you there. Contact
luxret@stern.nyu.edu
 with any questions.
Register here: 
https://cglink.me/2c4/r1827777
---