Business and Policy Leader Events
2021 Ashok C. Sani Distinguished Scholar-In-Residence Lecture Featuring Sallie Krawcheck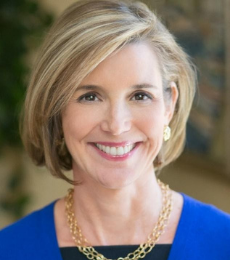 Date
: Tuesday, May 11, 2021
Location
: Virtual
*
By invitation only
On Tuesday, May 11, NYU Stern's
Business and Society Program
(BSP) will host the 2021 Ashok C. Sani Distinguished Scholar-In-Residence Lecture, delivered by Sallie Krawcheck, CEO and Co-founder, Ellevest. This year's talk will be entitled, "Women Are the Social Safety Net."
About the Ashok C. Sani Scholar-in-Residence Lecture
Ashok C. Sani (BS '74), for whom this lecture is named, was a distinguished graduate, successful entrepreneur, president of C.G.S. Industries Inc., loyal supporter of NYU, and the founding member of the NYU Stern Alumni Council. The Ashok Sani Scholar program shares Mr. Sani's interest in ethics, truth, peace, compassion and the moral and social responsibilities of members of society with the NYU Stern community.