School News
20th anniversary of Stern UC's Honors Program and the 10th anniversary of SPUR are highlighted; Vice Dean Robert Whitelaw is interviewed; alumnus Fangzhou Lu (BS '14) is featured: "NYU Stern Celebrates Two Decades Of Influential Research Program."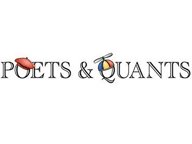 Excerpt from
Poets & Quants
-- "This year marks the 20th anniversary of Stern Undergraduate College's Honors Program and the 10-year anniversary of SPUR. Both are programs that have helped undergraduate Stern students, like Lu, build the foundation for a future in research."
"'You've seen this type of research done at the undergraduate level traditionally more in the arts and sciences setting, but the innovation we've had is bringing it to the undergraduate business school setting,' Robert Whitelaw, vice dean of the Undergraduate College at Stern, says."
Read More