School News
Assistant Dean of MBA Admissions Lisa Rios podcast interview: "Are You Interested in NYU Stern?"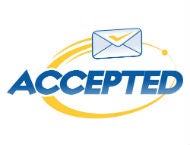 Excerpt from
Accepted.com
-- "So the two-year, full-time MBA program is really geared towards helping folks make a transition in their career and helping elevate them to that next phase of their professional life. For some folks it's a career pivot, and then for others, it's folks that are looking to build out a skill set so that they can continue to move up the proverbial ladder, as I'm sure you've seen as you're connecting with prospective students.
The thing that I love about Stern is the experiential components of the program: the fact that the students have the opportunity to put into action what they're learning in the classroom with real problems and providing solutions for real organizations. You'll see this through our experiential learning suite of options. I know you spoke with us last year when we launched our Change:Studio which has a number of opportunities for students to put some solutions into practice for real organizations."
Read More